Kicking Off Children's Book Week!
Posted in From the Library on May 1 2018, by Samantha D'Acunto
Samantha D'Acunto is the Reference Librarian at The New York Botanical Garden's LuEsther T. Mertz Library.
---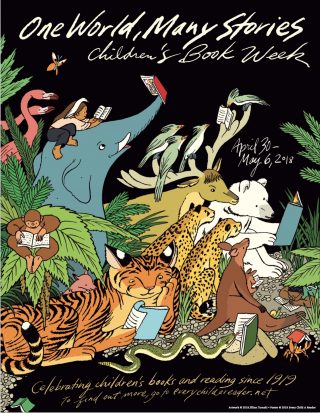 It's the 99th anniversary of the Children's Book Council – Children's Book Week! Children's Book Week is a national event that first started in 1919 to promote literacy among the nation's youth. Each year readers are invited to celebrate this week in various ways. To join in on the fun, the LuEsther T. Mertz Library would love to share exciting new titles that have recently been added to our children's circulating collection. Visit us in the library to see fantastic titles on display April 30th to May 6th!
To kick off the celebration we would like to highlight…
Floris Books is reintroducing the works of Sibylle von Olfers and Signe Aspelin to delight a new generation! Originally, the Story of the Root Children was printed in 1906 in German. It is now in its eighth printing in English. For readers not familiar with the story, it's a celebration of the wonders that spring and summer offer each year. Winter is over and it is time for Mother Earth to wake up the Root Children. As they wake from their sleepy slumber, the Root Children begin to prepare to emerge for spring. In their bright colors, the Root Children— Snowdrop, Forget-me-not, Daisy, Buttercup, Poppy, and their insect friends—make their way above ground. Under the warmth of the sun, they all explore forests and meadows. As spring turns to summer, and summer to autumn, the Root children are ready for bed again.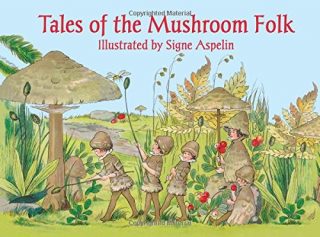 The Tales of the Mushroom Folk by Signe Aspelin first emerged on the scene in 1909, introducing readers to mushroom families by using simple language and delicate illustrations. Tales of the Mushroom Folk remains a wonderful choice for readers hoping to learn about mushrooms in a lighthearted manner. Featured are short personified tales of 12 mushroom families. The guide to mushrooms at the end of the book lists the 12 mushrooms and notes which are edible and which are not. It is not advised to consume foraged mushrooms without the supervision of an expert.
Current publications from Floris Books include titles from Gerda Muller, author of How Does My Garden Grow? and How Does My Fruit Grow? Join Sophie this summer in How Does My Garden Grow? to learn about what it takes to grow your very own garden. Discover how gardens change from season to season as plants, insects and wildlife cycle in and out of the garden. Take on chores such as planting, pruning, watering, harvesting, and cooking! From peas to bees, readers will learn the ins and outs of starting, maintaining, and enjoying a garden. Similarly, How Does My Fruit Grow? invites readers to join Sophie as she learns all about fruit! Through the seasons, readers will learn about everything from juicy cherries and plump peaches to bold figs and delicate olives. How Does My Fruit Grow? introduces the tasks involved with harvesting and processing fruit all while offering facts about history and production.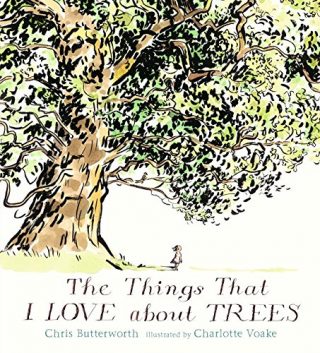 Candlewick Press publishes books that cover all subjects, from the tallest tree to the smallest critters! Chris Butterworth provides readers with the many reasons to love trees in The Things I Love About Trees. The illustrations by Charlotte Voake guide readers through the seasons as buds burst from branches, new leaves spring forth, bark widens, and fall colors begin to appear. The Things I Love About Trees is a sweet story for every season and a way to explore all there is to taste, touch, hear, see, and love about trees. In The Squirrel's Busy Year readers learn that from winter through autumn, squirrel keeps busy by digging up bulbs, hiding from owls, searching for tree buds, and burying acorns. In this first science story, author Martin Jenkins and illustrator Richard Jones successfully introduce habitats, seasons, and ecology by offering a simple narrative and imagery. For ages 0–3, Black Bird, Yellow Sun by Steve Light is the perfect way to learn and practice colors all while following black bird throughout the day. Simple shapes accompany the narrative to provide an easy understanding of various environments such as mountaintops and flower beds.
Author and Illustrator of We Dig Worms, Kevin McCloskey has a new title in the Toon Books Giggle and Learn series. Snails Are Just My Speed introduces early readers to snails in an easy-to-read first comic for grades K–1. Snails can be found under the sea, high up on mountains, in the rain forest and in your garden. Learn snail facts, including who their predators are, how they repair their shells, why they produce mucus, and how to draw a snail on your own. Kevin McCloskey's illustrations are simple, humorous, and educational. The information provided throughout the book is fun, interesting, and sometimes a bit yucky! Young readers are sure to enjoy Snails Are Just My Speed.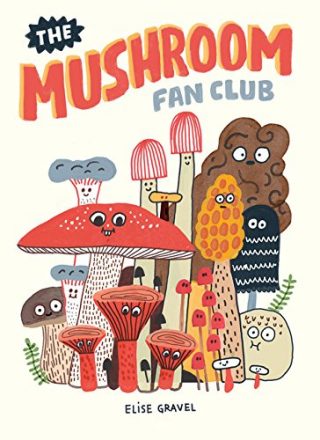 The Mushroom Fan Club brilliantly demonstrates the clever imagination of cartoonist Elise Gravel. Readers are invited on a mushroom walk to learn about various fungi, from boletes to polypores. The book weaves in colorful illustrations and information that cover mushroom anatomy, reproduction, and identification! Readers will be delighted to share their newly learned fungi facts with friends and family. The Mushroom Fan Club is a club worth joining as there are only two rules to abide by: protect the mushrooms' environment and don't eat them without supervision of an expert. It's certain to be a fun read.
Enjoy Children's Book Week—we hope to see you in the library!