Nonfiction Titles for Children from Firefly Books
Posted in From the Library on May 30 2018, by Samantha D'Acunto
Samantha D'Acunto is the Reference Librarian at The New York Botanical Garden's LuEsther T. Mertz Library.
---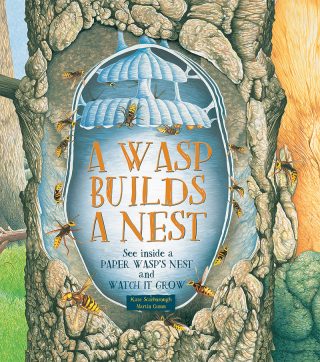 The LuEsther T. Mertz Library is happy to introduce new nonfiction titles from Firefly Books that have been added to our children's circulating collection. Firefly Books has been an expert in nonfiction books for adults and children since 1977. The titles below are fun, colorful, and engaging reads for all reading levels. New readers will feel comfortable easing into these nonfiction narratives and confident readers will enjoy learning about insects, birds, and jungles!
In A Wasp Builds a Nest by Kate Scarborough & Martin Camm, readers are invited to experience the construction of a wasp's nest. Each shingled page reveals an inside look at the step-by-step progress of building the nest from start to finish—both the nest and the pages grow together. Readers will learn about wasp anatomy, reproduction, life cycle, and nest structure. From early spring to late summer, wasps keep busy building and foraging for food until it's time to find a winter home; then the cycle repeats. This book is a great option for readers who are comfortable learning new vocabulary, as it provides so much information about wasps and their behavior.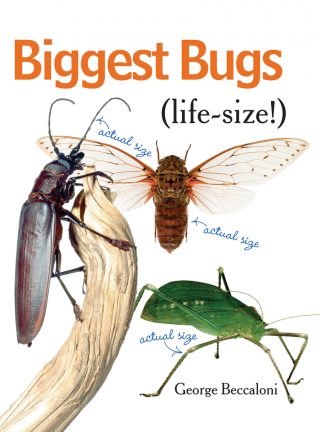 Discover the world's largest insects in Biggest Bugs (life-size!) by George Beccaloni. The book offers startling life-sized photographs of the insects that deserve acknowledgement for their remarkable size and abilities. Information boxes provide the reader with information about each species, including body length, scientific name, and distribution maps. The narrative offers a more in-depth exploration of the different species with fun facts sprinkled throughout. Whether it's the giant African millipede, the Hercules moth, or the wetapunga, readers will find Biggest Bugs memorable.
From Anhinga to Zone-tailed Hawk, explore the world's bird species in Birds A to Z by Chris G. Earley & Robert McCaw. Each page presents bird species in alphabetical order; the species names are accompanied by fantastic photographs and information boxes, which include Latin name, wingspan, and where the species can be found. The short description for each bird species offers interesting facts and information that will encourage readers to continue turning pages. Readers of all ages who are amateur birders will take flight with the newly acquired bird facts from Birds A to Z!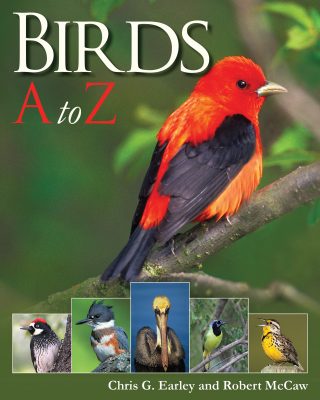 Similarly, Insects A to Z by Stephen A. Marshall offers alphabetical descriptions of everything from army ants through zebra clubtail, with detailed photographs and information boxes that include Latin name, size, and diet. Accompanying informational paragraphs provide family, common name, fun facts, and geographic locations where each species lives. New entomologists will find Insects A to Z fascinating and fun.
Once Upon a Jungle by Laura Knowles and James Boast is a boldly colorful story of the jungle's ecosystem. Each page animates the flora and fauna of the jungle while weaving in simple language to guide the reader through the different parts of the food chain and the living jungle. Throughout the book, readers can search for various creatures like butterflies, frogs, or passionflowers as they read. A large foldout page at the end of the book offers readers additional information about the food chain, breaking down the role of producers, consumers, and decomposers. Once Upon a Jungle is a wonderful introduction to the various roles of jungle creatures and the larger ecosystem.
All titles mentioned above are available to circulate to library cardholders. Don't have a library card? Visit us in the library to sign up if you are a member, staff, student, or volunteer!