Small Treasures in the Mertz Library: Signature of the Revolution
Posted in From the Library on July 3 2018, by Jane Lloyd
Jane Lloyd is a volunteer in the LuEsther T. Mertz Library of The New York Botanical Garden.
---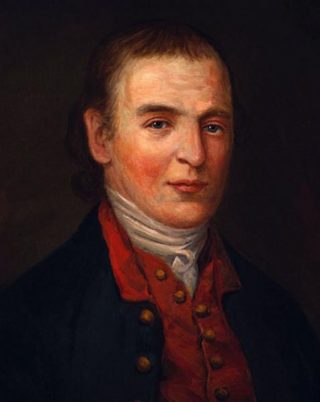 William Craik (1703–1798), a former owner of a book in the Rare Book Room of the LuEsther T. Mertz Library, was not a famous person, but he had an important influence on the founding of the United States. Craik signed his name and the year "1764" on the fly leaf of Statical Essays; Containing Vegetable Staticks; or an Account of some Statical Experiments on the Sap in Vegetables…, the third edition of which was published in 1738 by Stephen Hales (1677–1761).
Craik was the eldest son of a landowner in Arbigland, Scotland. When he inherited his father's run-down estate in 1736, he set out to improve it by using new agricultural techniques and machinery, and Hales's book would have been essential reading for him.
Craik had at least one illegitimate child—a son—before he married. That boy, James Craik (1730–1814), studied medicine at the University of Edinburgh, then joined the British Army and served in the West Indies. In 1754 he joined the Virginia Provincial Regiment as a surgeon and saw action in the French and Indian War, serving with and becoming a close friend of George Washington, who eventually commanded the regiment.

After 1756 he bought a plantation in Maryland, opened a medical practice, and married. He later accompanied Washington on a surveying trip in Pennsylvania and West Virginia, and served alongside him in the Continental Army. At the end of the Revolutionary War, Washington persuaded Craik to settle in Alexandria, Virginia. Craik frequently visited Washington and his family at Mount Vernon, became the family doctor, and took an appointment of Surgeon General of the Army from Washington from 1798–1800. Craik treated Washington in his final illness in 1799, and was present when he died. He later published a pamphlet describing Washington's last illness.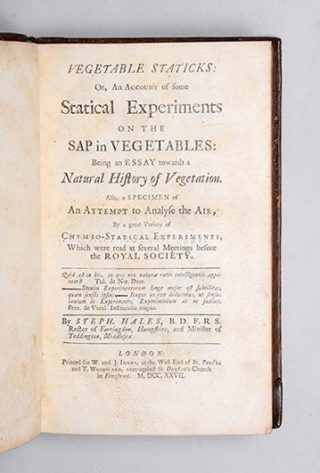 A second boy from William Craik's estate in Scotland emigrated to the American colonies and also played an important role in the American Revolution. Craik employed on his estate a gardener named John Paul, who had six children, one of them a son he also named John Paul (1747–1792). Malicious gossips said that the boy was actually Craik's illegitimate son, but this is not proven. John Paul went to sea as a common sailor and eventually became a ship's captain, settling in Virginia in the 1770s and taking Jones as a surname—becoming John Paul Jones, a famous name in American history. He joined the Continental Navy in 1775, commanded several ships during the Revolutionary War, and is credited with helping to found the American Navy.
The signature of the Scots landowner William Craik in an early 18th-century scientific treatise on plants and animals in the Rare Book Room of the LuEsther T. Mertz Library leads unexpectedly to two heroes of the American Revolution, and the birth of America.