Posted inFrom the Library onJuly 3 2018, by Jane Lloyd
Jane Lloyd is a volunteer in the LuEsther T. Mertz Library of The New York Botanical Garden.
---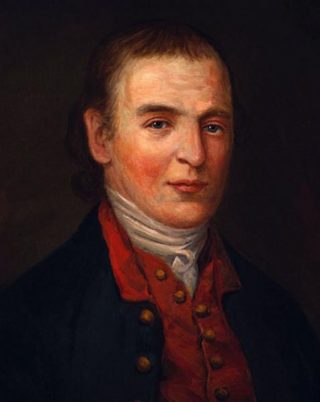 William Craik (1703–1798), a former owner of a book in the Rare Book Room of the LuEsther T. Mertz Library, was not a famous person, but he had an important influence on the founding of the United States. Craik signed his name and the year "1764" on the fly leaf of Statical Essays; Containing Vegetable Staticks; or an Account of some Statical Experiments on the Sap in Vegetables…, the third edition of which was published in 1738 by Stephen Hales (1677–1761).
Craik was the eldest son of a landowner in Arbigland, Scotland. When he inherited his father's run-down estate in 1736, he set out to improve it by using new agricultural techniques and machinery, and Hales's book would have been essential reading for him.
Craik had at least one illegitimate child—a son—before he married. That boy, James Craik (1730–1814), studied medicine at the University of Edinburgh, then joined the British Army and served in the West Indies. In 1754 he joined the Virginia Provincial Regiment as a surgeon and saw action in the French and Indian War, serving with and becoming a close friend of George Washington, who eventually commanded the regiment.