Conservation Starts in Our Gardens
Posted in Garden News on December 11 2018, by Plant Talk
Jessica Arcate Schuler is the Director of the Thain Family Forest at The New York Botanical Garden.
---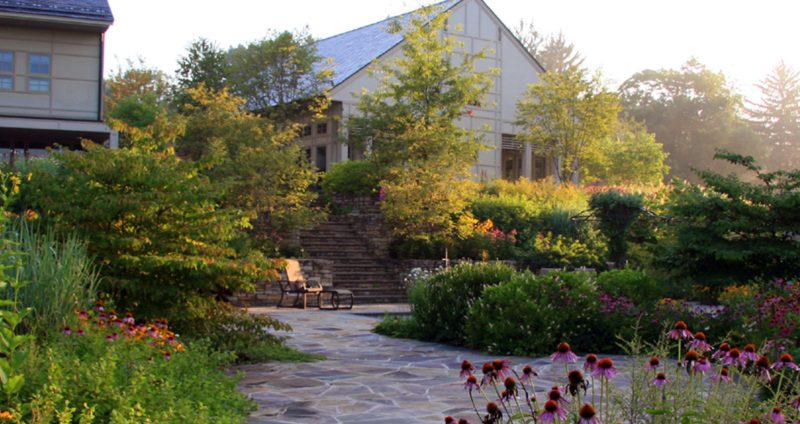 Many gardeners view their gardens as separate and isolated from the larger landscape. In reality, the larger landscape is a connected patchwork of ecosystems that support life. Having an invasive species in our garden does impact a local natural area, planting a diversity of plants including native species benefits wildlife, efficiently managing stormwater, fertilizer, plant health, compost and water use determine a garden's resilience.

On November 28, Cultivating a New Garden Ethic showcased three distinguished speakers, Larry Weaner, Scott Freeman, and Jan Merryweather, who explored how gardening practices can create beauty and help heal the larger environment. This symposium built on lessons learned from a decade of restoration work in the Thain Family Forest, where we have learned first-hand that gardens affect natural areas.
Nationally, NYBG is part of a working group in the American Public Gardens Association, "Public Gardens as Sentinels for Invasive Plants," collectively working to prevent future invasive species from escaping gardens. Locally, NYBG is a member of the New York State Invasive Species Advisory Committee and Lower Hudson Partnership for Regional Invasive Species Management collaborating to manage, prevent, and educate about invasive species in New York. NYBG strives to sustainably manage the Living Collections through the garden wide irrigation system that monitors needs with a weather station, the recycling all green materials on site to reuse them as mulch, compost, topsoil, and compost tea, the application of compost instead of fertilizer, and the use of proper horticulture techniques that focus on plant health.
As a gardener, what can you do differently in your landscape to benefit the surrounding environment? Take notice; be observant; every gardening practice and plant choice matters. We can each make a difference one garden at a time.
This article originally appeared as part of a series on responsible citizenry in the 2018–2019 issue of Garden News, NYBG's seasonal newsletter. For further reading, view the issue online and discover a sampling of stories about our current efforts and activities that promote, engage, and support active and responsible citizenry on local, regional, and global levels.