Two Decades of the Landscape Design Portfolios Lecture Series
Posted in Garden News on February 7 2019, by Plant Talk
Lisa Whitmer is the Director of Adult Education at The New York Botanical Garden.
---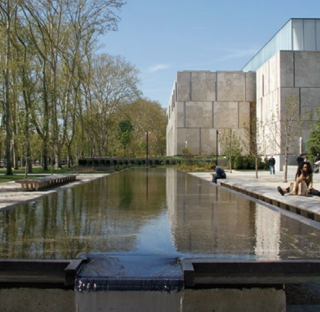 Since the earliest urban public parks and gardens were built, visitors have enjoyed these green spaces, and paused—to appreciate a bit of shade, admire a view, or watch an endless parade of fellow city-dwellers. But it is probable that very few have paused to consider how such places were created, and how all the design decisions made by landscape architects—about the shape of spaces, the slope of the land, the use of light, shade and water, the choice of plants and paving materials, and even the placement of benches—foster our sense of comfort and pleasure in these places.
The goal of the Garden's annual Landscape Design Portfolios Series is to share this knowledge of the design process through presentations of current work by outstanding landscape architects practicing around the world today. Each fall for the past 20 years, The New York Botanical Garden has provided a public forum for landscape architects and designers to discuss the projects that continue to enhance our lives.

When this lecture series began in 1998, NYBG was the only institution in the United States to present such a program to the general public. Author, landscape architect, and NYBG Landscape Design Program Coordinator Susan Cohen, FASLA, RLA, founded the series and has curated it since its inception. She noted, "We saw these presentations by landscape architects as a way to broaden the reach of the Garden and to further its mission, which is to educate the public—not only about plants, but also about the designs of spaces where both plants and people can thrive. The Garden itself is a showcase of design excellence, to which many prominent landscape architects have contributed."
Portfolios Series speakers—including award-winning designers Cornelia Oberlander (Canada), Shunmyo Masuno (Japan), Barbara Aronson (Israel), Peter Wirtz (Belgium), Kim Wilkie (Great Britain), James Burnett (California), Laurie Olin (Philadelphia), and Signe Neilsen and James Corner (both of New York City), to name a few— have executed a wide range of projects, including tropical, temperate, and desert landscapes; public parks and private gardens; therapeutic spaces and vast harbors; spiritual shrines and rooftop terraces. Despite this variety, the basic format of the series has remained constant over two decades: accomplished landscape designers, using images of built projects, share the stories behind their work.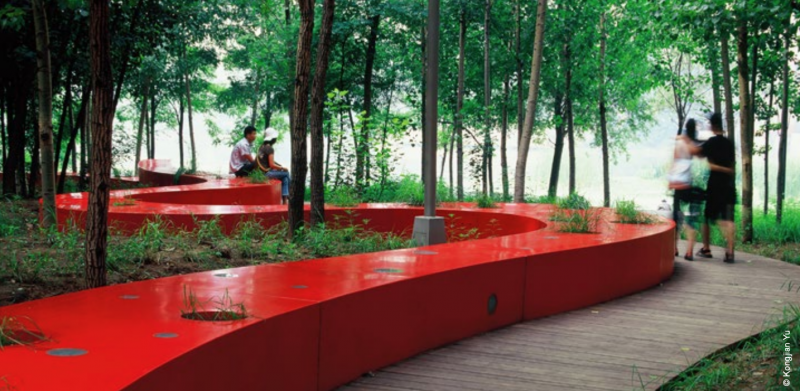 When pressed to name some of the most memorable speakers, Cohen immediately mentions Kongjian Yu, who practices from offices in his native China. "His talent, energy, and visual imagination are stunning. For example, the key design element for one of his park projects came from his rural childhood memory of the meandering, curvilinear pathway taken by the villagers' water buffalo as it searched for a place to graze." Cohen also underscored Peter Walker's moving discussion of his landscape plan for the 9/11 Memorial in New York City. "Each element in that design is of a piece with the formal geometry of the two memorial fountains. Walker's grove of swamp oak trees and his beautiful paving patterns enhance the geometry, and, in doing so, they create a quiet mood, the perfect setting for reflection."
Cohen paused, then added, "The process of landscape design remains somewhat of a mystery, even when our speakers explain their projects in detail. I like that mystery. And I like that our audience learns that mystery is part of the work, that design inspiration can come from the most unexpected and unlikely sources."
The 20th Anniversary Landscape Design Portfolios Series, Time, Place, & Story: Design at a Crossroads, at Scandinavia House in Midtown Manhattan began with Charles Birnbaum, CEO and Founder of The Cultural Landscape Foundation, on October 1 and continued with Reed Hilderbrand's Beka Sturges on October 15. It concludes with Thomas Woltz of Nelson Byrd Woltz Landscape Architects on November 5. All feature beautiful landscapes that heal the land, tell powerful stories, and celebrate history, culture, and ecology.