Oliver Sacks: First Love of Gardens
Posted in People on May 23 2019, by Joyce Newman
Joyce H. Newman is an environmental journalist and teacher. She holds a Certificate in Horticulture from The New York Botanical Garden.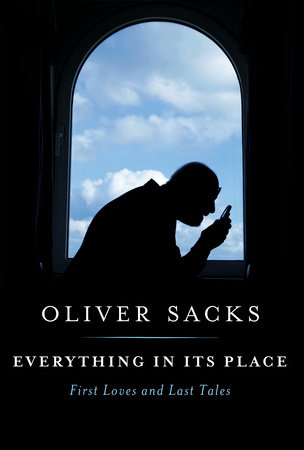 Oliver Sacks' newly released collection of essays, Everything in Its Place: First Loves and Last Tales (Alfred A. Knopf, New York, 2019), contains a wonderful chapter on ferns, one of Sacks' early and enduring loves. Called "Botanists on Park," the essay describes how he joins a troupe of fern hunters—he was a member of the American Fern Society—searching for rare specimens in the dry grit of old railroad beds along Park Avenue in New York City. They would be amazed to discover new varieties. As an amateur fern expert, Sacks had written a fascinating book about ferns, Oaxaca Journal, published in 2002, when he was already considered "the poet laureate of medicine," a world-famous neurologist, and beloved professor.
In this new, posthumously produced book, Sacks writes about being a young boy living in London, and his many, cherished visits to Kew Gardens and the South Kensington museums—especially the garden outside the Natural History Museum. There he was fascinated by long-extinct fossil trees, like Sigillaria, and other "Jurassic" plants. In his essay "Remembering South Kensington," he writes:
"I wanted the green monochrome, the fern and cycad forests of the Jurassic. I even dreamed at night, as an adolescent, of giant woody club mosses and tree horsetails, primeval, giant gymnosperm forests enveloping the globe—and would wake furious to think that they had long since disappeared, the world taken over by brightly colored, up-to-date, modern flowering plants."

Decades later, while Sacks worked at Beth Abraham Hospital in the Bronx, near NYBG, he would often take his patients over to the Garden because the plants had an extraordinary calming effect and greatly improved their condition. In a chapter called "Why We Need Gardens," he passionately writes about the crucial therapeutic value of gardens and plants: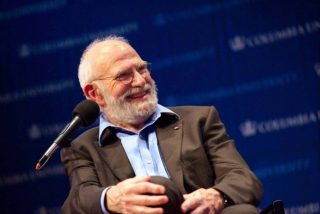 "In 40 years of medical practice, I have found only two types of non-pharmaceutical 'therapy' to be vitally important for patients with chronic neurological diseases: music and gardens … I cannot say exactly how nature exerts its calming and organizing effects on our brains, but I have seen in my patients the restorative and healing powers of nature and gardens, even for those who are deeply disabled neurologically. In many cases, gardens and nature are more powerful than any medication."
Sacks served on the NYBG Board and was awarded the NYBG gold medal in 2011. He died in 2015 at the age of 82.
After reading his final book, perhaps we can best imagine him wandering through the Conservatory's Palm Court, and its Jurassic collection of plants, breathing the cool wet air in the upland rainforest gallery, and gazing lovingly at all the ferns.