#plantlove: Liz Pulver, NYBG Landscape Design Instructor
Posted inPeople onJune 4 2019, by Matt Newman
As part of #plantlove at NYBG, we're talking with people from all over the Garden about what inspires their passion for plants. Today, meet Liz Pulver, an #nybgadulted Landscape Design instructor at The New York Botanical Garden.
---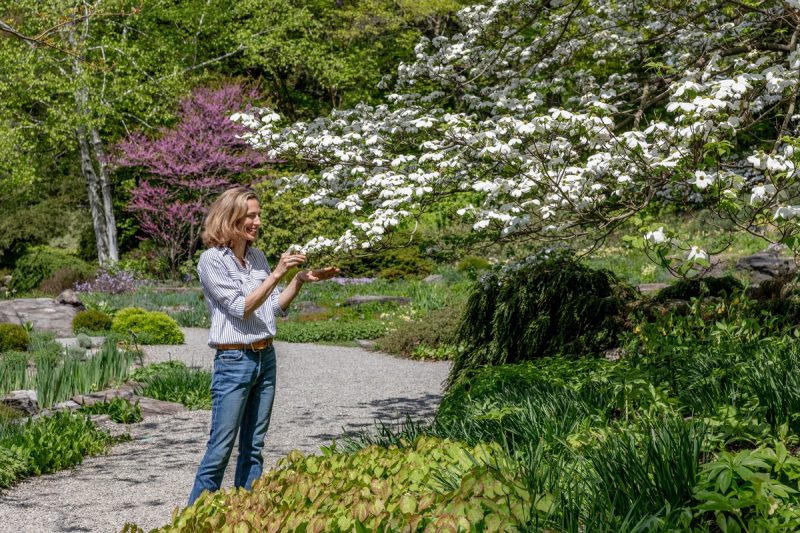 I got into the field of landscape architecture because I love plants and design, but I often spend long hours working in the office. Paired with the demands of city life, it can take a lot out of me, so visiting NYBG is like a tonic for my city soul.
As soon as I step off the train and walk into the Garden, I feel calmer. There are soft, wide open spaces all around, lush green lawns, and the most majestic trees. Whatever happened at work or during the day seems to wash away, and I feel like I can breathe again. It reminds me: this is why I do what I do.