#plantlove: Nsombi Woodson, Floral Designer and NYBG Adult Education Instructor
Posted in Around the Garden on July 1 2019, by Matt Newman
As part of #plantlove at NYBG, we're talking with people from all over the Garden about what inspires their passion for plants. Today, meet Nsombi Woodson, Floral Designer and Instructor for Adult Education at NYBG.
---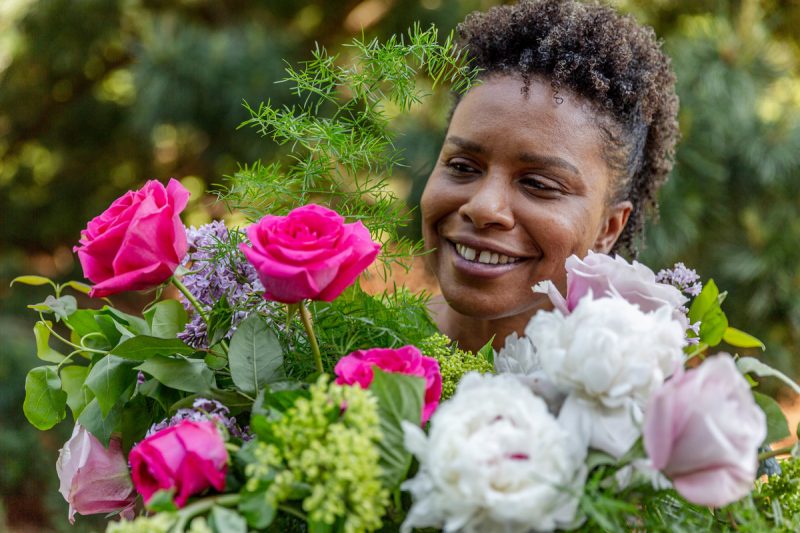 My #plantlove started in my grandmother's garden. Back then, my absolute favorite flower was the rose. Nana, as we called her, planted a rose bush for each of her grandchildren. For me, she planted a variety of tiny pink sprays. Born and raised in the Bronx, I treated The New York Botanical Garden as my backyard—class trips, birthdays, and summer vacations were spent on its lawns. During these visits to NYBG, I'd head straight to the rose garden and claim every pink spray rose as my very own.
I've been blessed to turn my love of flowers into a career in floral design, and now my favorites are too numerous to name. However, I must say that spring inspires me the most. Just like me, the flowers have survived the dark, cold winter and are ecstatic to be out in the sunshine again. Blooming branches burst with color; scents of hyacinths fill the air; and the happy faces of daffodils pop up waving hello.
In the end, what feeds my #plantlove the most is its ability to evoke sweet memories of the past, excitement for the future, and gratefulness for the present.