Children's Titles from Flying Eye Books
Posted in From the Library on July 29 2019, by Samantha D'Acunto
Samantha D'Acunto is the Reference Librarian at The New York Botanical Garden's LuEsther T. Mertz Library.
---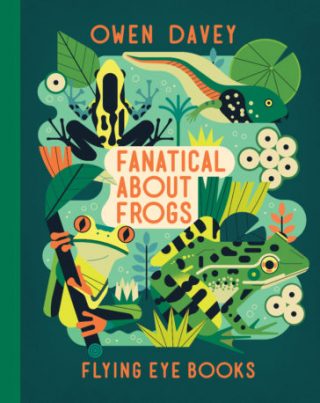 This summer the LuEsther T. Mertz Library welcomes titles from Flying Eye Books into the children's circulating collection. Titles include tales of remarkable trees, poisonous frogs, colorful birds, funky beetles, and budding gardeners. All of the titles listed below feature refreshing and vibrant illustrations that pop right off the page.
Owen Davey's Fanatical About Frogs and Bonkers About Beetles are impressive compilations of information and illustration. The two titles are part of a larger series by Owen Davey that include titles Mad About Monkeys, Crazy about Cats, and Smart About Sharks. As far as non-fiction goes, these are a must have. They are thrilling, colorful and informative.
Fanatical About Frogs offers readers an abundance of information about frogs from across the globe. Contents include a two-page layout of to-scale illustrations with visual charts of various patterns, colors and pigments. Multiple pages are dedicated to exploring "what makes a frog?" from life cycles, to behaviors, fun facts and anatomy. In an urgent but hopeful tone frog conservation is addressed prompting readers to consider what we can do to help protect frog populations. The index includes common names, scientific names, and letter codes indicating whether a species is critically endangered, endangered, vulnerable or near threatened.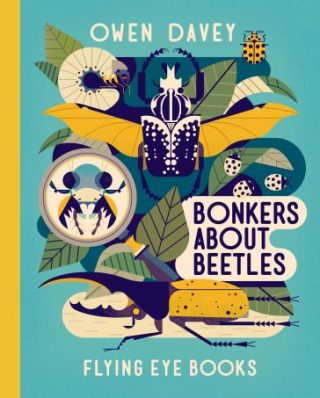 Similarly, Bonkers About Beetles consists of pages on everything you ever wanted to know about beetles, from the largest to the smallest member of the order Coleoptera! With over four hundred species of beetles known to humans, Davey makes every effort to provide readers a broad sweep of as many families as he can. Basic beetle facts like anatomy, habitat, and life cycles are featured alongside fun and brilliant illustrations taking the ick out of insects. Fun facts like firefly flight patterns and Mayan folklore offer a light-hearted perspective of our beetle friends. Take action in beetle conservation by building a bug hotel and keeping your environment healthy. The index is divided by families then by species using scientific names and common names when known.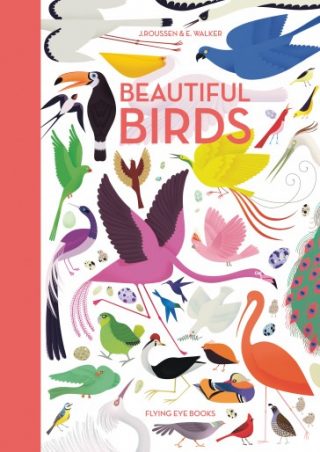 Jean Rouseen and Emmanuelle Walker crafted an avian alphabet in Beautiful Birds. From Albatross to Zosteropidae, Beautiful Birds seamlessly weaves in simple facts about each bird featured in the rhythmic narrative throughout the book. Early readers and amateur birders will discover the birds of the world in vibrant colors and fun illustrations.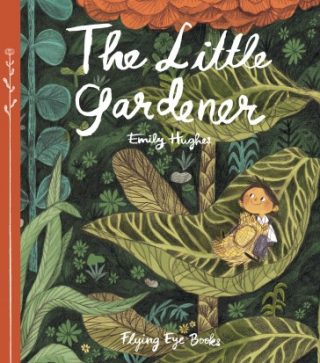 The Little Gardener by Emily Hughes is a heartwarming story of a passionate amateur gardener and his beloved garden. Driven by hope and determination, the little gardener strives to bring his garden to its full potential. After experiencing no such luck and exhaustion, the little gardener falls into a deep slumber. With a little help from neighboring children, the garden undergoes a remarkable transformation. Illustrated in dark and raw colors the unkempt garden transforms into beautiful nature, as the garden grows more lush and colorful with each page.
Under the Canopy: Trees Around the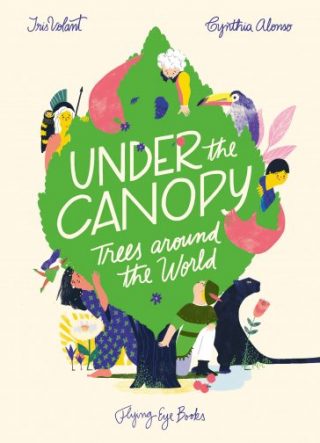 World pays homage to the remarkable giants that are rooted in histories and cultures around the world. Author Iris Volant and Illustrator Cynthia Alonso celebrate trees of all kinds from the Baobabs to the Hawthorns to the Cedars to the Yews. Explore natural wonders like the Amazon rainforest and discover literary notables like the Black Forest and the Sherwood Forest.
The features titles by Flying Eye Books are all available to bring home for NYBG library card holders. Don't have a library card? Visit us in the library to learn how you can get one.