#plantlove: Raquel Nazario, Associate Vice President for Human Resources and Chief Diversity Officer
Posted inPeople onOctober 4 2019, by Matt Newman
As part of #plantlove at NYBG, we're talking with people from all over the Garden about what inspires their passion for plants. Today, meet Raquel Nazario, Associate Vice President for Human Resources and Chief Diversity Officer at The New York Botanical Garden.
---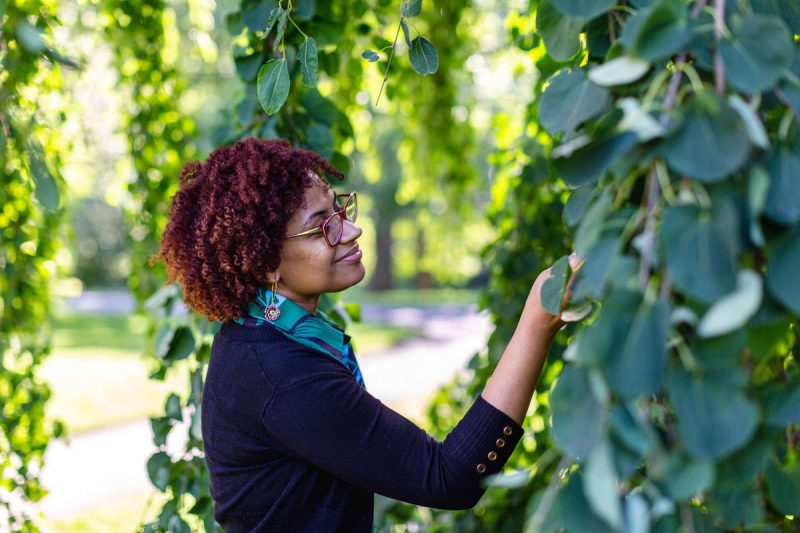 My appreciation of plants began with my appreciation of the Robert Burns poem "A Red, Red Rose."
O my Luve is like a red, red rose
That's newly sprung in June;
O my Luve is like the melody
That's sweetly played in tune…..
I love the fact that plants, throughout our shared human cultures, are symbolic of expressions of love, life, remembrance, and appreciation.
I take a walk through the Garden grounds nearly every day, and find moments, unique to each season, that capture these feelings. Nature, in its resiliency, offers a reflection of life and a time to reflect on our triumphs and hardships. Having the opportunity in the middle of the workday to experience the wonderments of nature helps me reconnect with myself and allows me to take on the remains of the day with the renewed vigor that only plants and nature can give.