"Rise Root Revolution" with Karen Washington
Posted in People on December 18 2019, by Plant Talk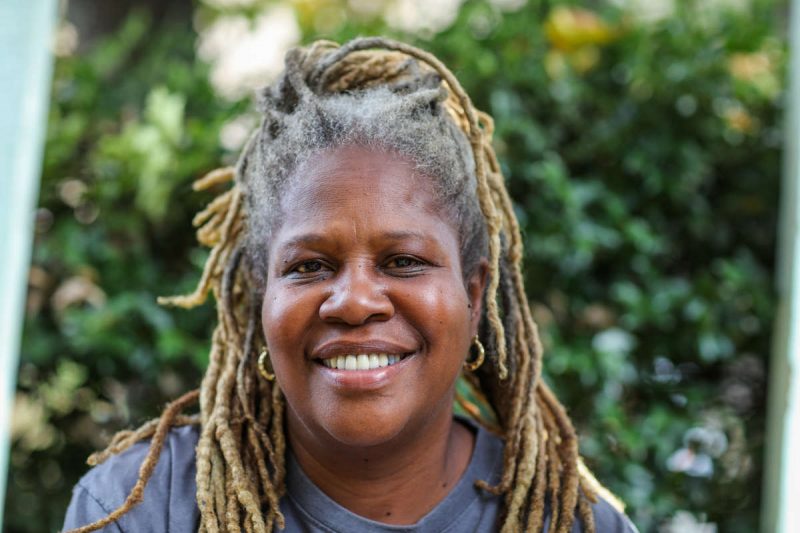 "To grow your own food gives you power and dignity. You know exactly what you're eating because you grew it. It's good, it's nourishing and you did this for yourself, your family and your community." —Karen Washington
Since 1985, Karen Washington has strived to make the Bronx and NYC at large a better place to live, spending decades promoting urban farming as a way for all New Yorkers to access fresh, locally grown food—and inspiring countless people as she's grown into an advocate and leader in the field. Now, filmmaker Kate Walker is working to document Washington's story and its connection to the larger social justice movement.

As a community gardener and Board Member of The New York Botanical Garden, Karen has worked with Bronx neighborhoods and NYBG's Bronx Green-Up program to transform empty lots into thriving community gardens, and she has stood up and spoken out for garden protection and preservation.
Through La Familia Verde Community Garden Coalition, she helped launch a community-run market, bringing fresh vegetables to her neighbors, and as a board member and educator with FarmSchool NYC, she's led workshops on growing food and food justice across the city, creating new leaders in the field. She also co-founded Black Urban Growers, an organization of volunteers committed to building networks and community support for growers in both urban and rural settings.
After being named one of the most influential African Americans in the country by Ebony magazine in 2012, and winning the James Beard Leadership Award in 2014, she went on to start Rise and Root Farm—a farm dedicated to food justice work in the community with a team made up of women, teachers, leaders, students, and growers.
"Being women of color, being LGBTQ women, being women who have worked so long around food and social justice, I think it really brings out the true meaning of what a farm should look like," said Washington of her endeavor in Orange County, New York. With Rise Root Revolution, filmmaker Kate Walker hopes to bring to the forefront not only the inspiring story of Washington's rise to prominence, but the future she hopes to create with her grassroots food movement. To learn more and contribute to the film's production, visit the fundraiser.