Inside The New York Botanical Garden
Birding Bite
Posted in Around the Garden, Birding Bite, Learning Experiences on January 2 2013, by Matt Newman
Figuratively speaking, of course.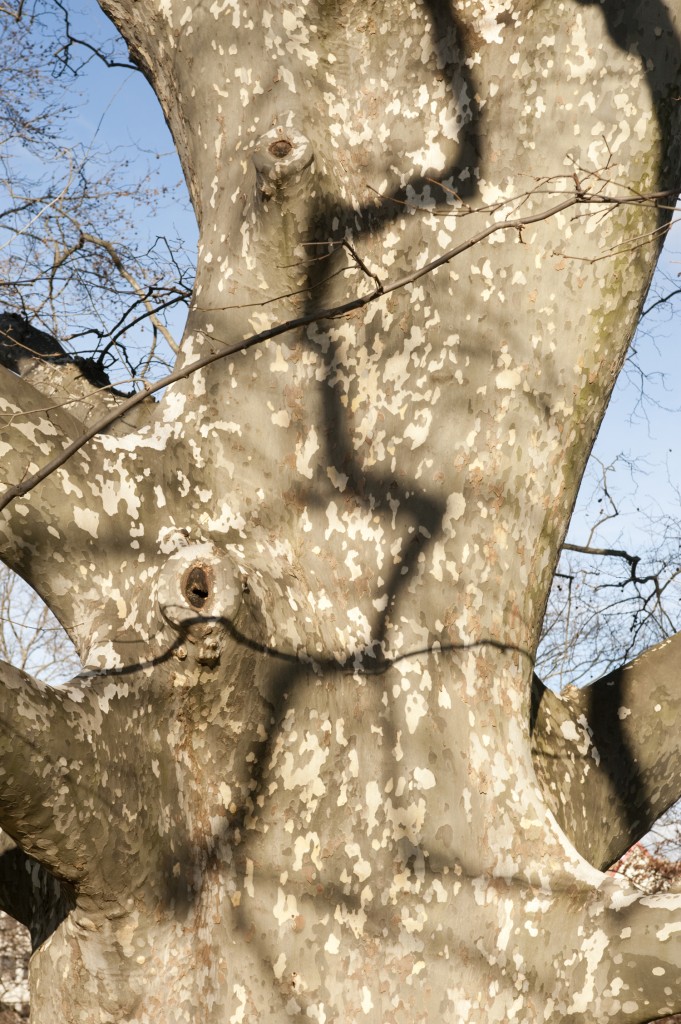 Photo by Ivo M. Vermeulen
Posted in Around the Garden, Birding Bite on September 1 2011, by Ann Rafalko
Debbie Becker's ever-popular Bird Walks return this Saturday with a hunt for those tiny gems of the garden; hummingbirds! The walks begin at 11 a.m., leaving from the Reflecting Pool in front of the Visitor Center. A limited number of binoculars are available for loan at the Visitor Center Information Booth, so if you have a pair, bring them along, and be sure to wear sturdy shoes.
The diverse habitats of the Botanical Garden offer bird-watchers a chance to see dozens of species of birds throughout the year. The Garden's magnificent 250-acres of outdoor gardens and collections, open meadows, native forest, and waterbodies such as the Bronx River and Twin Lakes entice birds migrating through the area in spring and fall and those that stay to nest in summer or to spend the winter.
We talked to some visitors and staff about their favorite birds and why they love birding at the Garden.
Upcoming Bird Walk themes include:
– In Pursuit of Hummingbirds September 10
– Great Hawk Migration September 24
– In Search of the Great Horned Owls November 19
– Annual Bird Count December 10
– Great Backyard Bird Count February 18
Tell us (by leaving a comment): What is your favorite bird? Have you had a great birding experience at the Garden?
Posted in Birding Bite on April 29 2011, by Ann Rafalko
| | |
| --- | --- |
| | Debbie Becker leads a free bird walk at the Garden every Saturday from 11 a.m. to 12:30 p.m., beginning at the Reflecting Pool in the Leon Levy Visitor Center. Photos by Debbie Becker. |
Every April, birders' fingers start to twitch. They step a bit more lightly and are strangely polite. They are gracious to their loved ones, work harder than ever at their jobs, and make sure everyone is satisfied and happy. They whistle while they work, and perhaps when no one is looking, they will take a cloth and carefully wipe down the lens of their Nikon Monarch binoculars. At night, while everyone is sleeping, they secretly open Peterson's Guide to Birds East of the Rockies, slip a CD into the player, and sit quietly listening, careful not to wake anyone, to the bird calls emanating from the speakers. It is April, which is followed, naturally, by May, and that means only one thing to the obsessed birdwatcher: The warblers are coming! The warblers are coming!
Suddenly, birdwatchers' wives are widows, children wonder what happened to their parents, teachers are marking students absent, and employers anxiously eye the empty desks of their employees.
I know birders who plan entire vacations around the last two weeks in April and the first two weeks in May. They don't get into a plane or drive across the country. They don't even visit a beach. The birders park themselves in The New York Botanical Garden, Central Park, Pelham Bay Park, Riverside Park, Van Cortlandt Park, Rye Nature Center, or anywhere else that is green, and then they wait. They spend all year anticipating the spring migration of the warblers.
Warblers are tiny colorful birds that migrate from South America up to the Canadian border during our spring. Their brilliant plumage is for breeding purposes, but not only do they attract a mate, they also attract the eyes of millions of birdwatchers as they work their way up the eastern seaboard. The Garden is a flyway for these little critters, and birders turn out in the hundreds to see the orange glow of the Blackburnian warbler or the brilliant yellow of the Prothonotary warbler. The Black-throated blue warbler is majestically blue and a woodland warbler. The male's call is hypnotic and can be heard from quite a distance away. The chatty Common Yellow throat and Yellow warbler often nest at the Botanical Garden and can be heard chanting their mating song while working the new maple leaves for insects.
The Pine, Palm, and Prairie are early warblers and can easily be seen before all the trees leaf out. This year, NYBG was lucky to have an early Prothonotary warbler show up at Twin Lakes on April 14th. The sunny yellow bird hung around for about a week and then continued his migration north. Many birders crowded the banks of Twin Lakes scouting out the precious little bird, and all were rewarded for their efforts as the Prothontary put on a spectacular show.
So far we have seen Northern Waterthrush, Black and White, Yellow Rumped, Palm, Pine, and Prairie warblers. Other spring migrants include: cat birds, orioles, kingbirds, indigo buntings, gnatcatcher, kinglets, vireos, tanangers and thrush.
Spring is alive at the Garden with song and color, so come join us as we rejoice and bathe in the warmer temperatures and put the snowy, cold winter of 2010/2011 behind us.