Posted in People on May 10 2019, by Matt Newman
As part of #plantlove at NYBG, we're talking with people from all over the Garden about what inspires their passion for plants. Today, meet Daryl Beyers, Adult Education Gardening Program Coordinator and instructor at The New York Botanical Garden.
---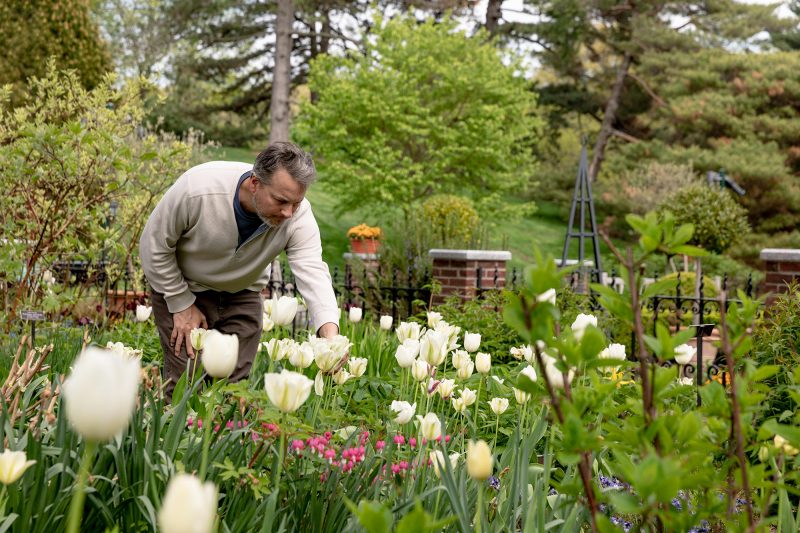 I grew up with a love-hate relationship with plants. I loved all the trees and flowers surrounding my childhood home but hated the three acres of lawn my father made me mow on the weekends. This consideration of plants as either inspiration or chore formed the horticultural ethic of my university studies in landscape design and my early professional practice in gardens. Then, while teaching my first gardening course at NYBG nearly a decade ago, I unearthed another plant-people relationship: "To grow a plant is to know a plant."
The fierce curiosity of my students to learn and understand the how and why of gardening showed me how and why we all connect with plants. Our #plantlove manifests in many ways, such as through the care and attention given to a houseplant, the calming influence of a groves of trees, or the exuberance of walking through wildflowers. Every plant has its charm, but as they charm us we charm them too, into forms and functions that shape where and how we live. That's what gardening is.