A World Within an Island: Exploring the Many Habitats of Central Cuba, Part Two
Posted in From the Field, Travelogue on December 30, 2014 by Benjamin Torke
Benjamin M. Torke, Ph.D., is an Assistant Curator at the Garden's Institute of Systematic Botany. His specialty is legumes, a large plant family that includes not only beans and peanuts but also hundreds of rain forest tree species.
---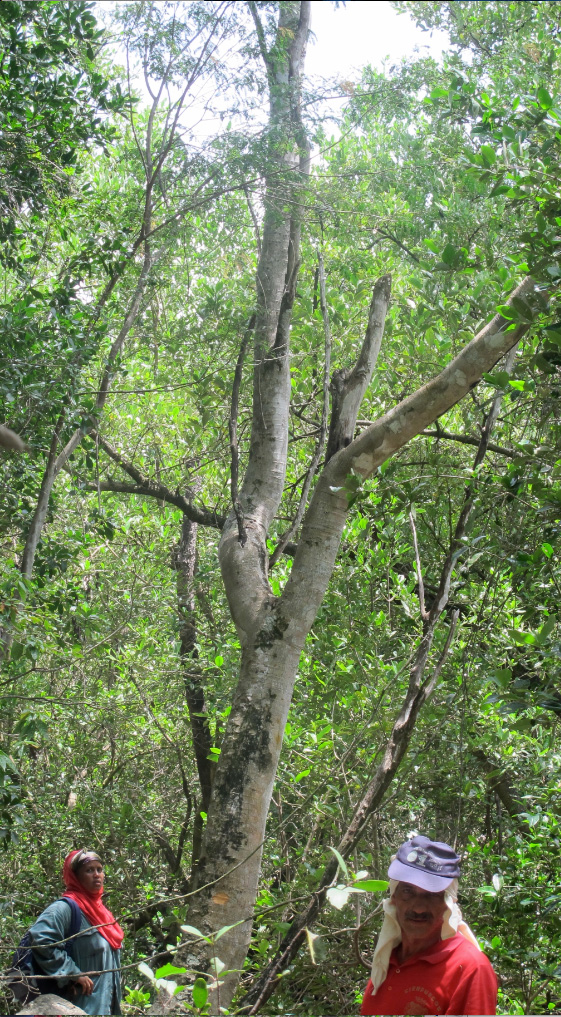 Editor's Note: President Obama's recent announcement that the U.S. will normalize its relationship with Cuba has focused attention once again on Cuba, an island nation where scientists from The New York Botanical Garden have conducted expeditions and scientific research for more than a century. In this two-part series, a Botanical Garden scientist describes his recent two-week field trip to Cuba, part of an ongoing effort to discover and document the island's richly varied plant life.
For the next leg of my August field trip to central Cuba, my colleagues and I traveled to the city of Cienfuegos on the southern coast. In Cienfuegos, we were joined by Julio León of the Botanical Garden of Cienfuegos, an expert on the flora of Cienfuegos Province. Julio took us to several highly productive collecting sites.
One of the most interesting habitats was the transition zone between a karst slope and a coastal mangrove swamp. Here we encountered one of the best finds of the whole trip, an individual of Behaimia cubensis, a very rare Cuban tree which is the only species of its genus. The evolutionary affinities of Behaimia are currently unknown, so I was very excited to collect material that could be used for DNA analysis.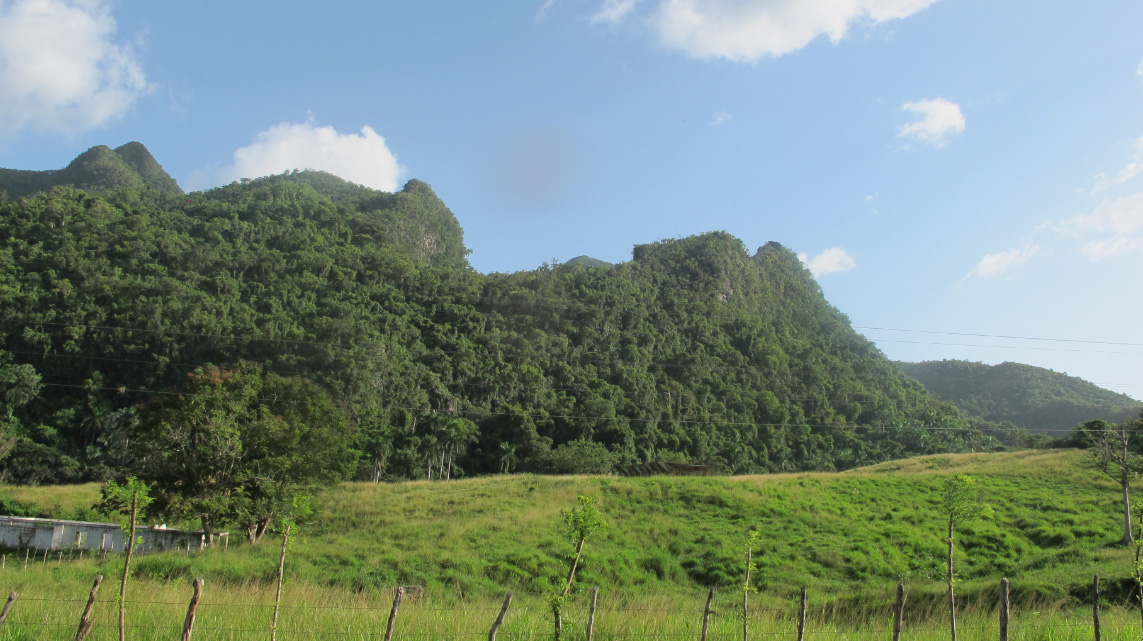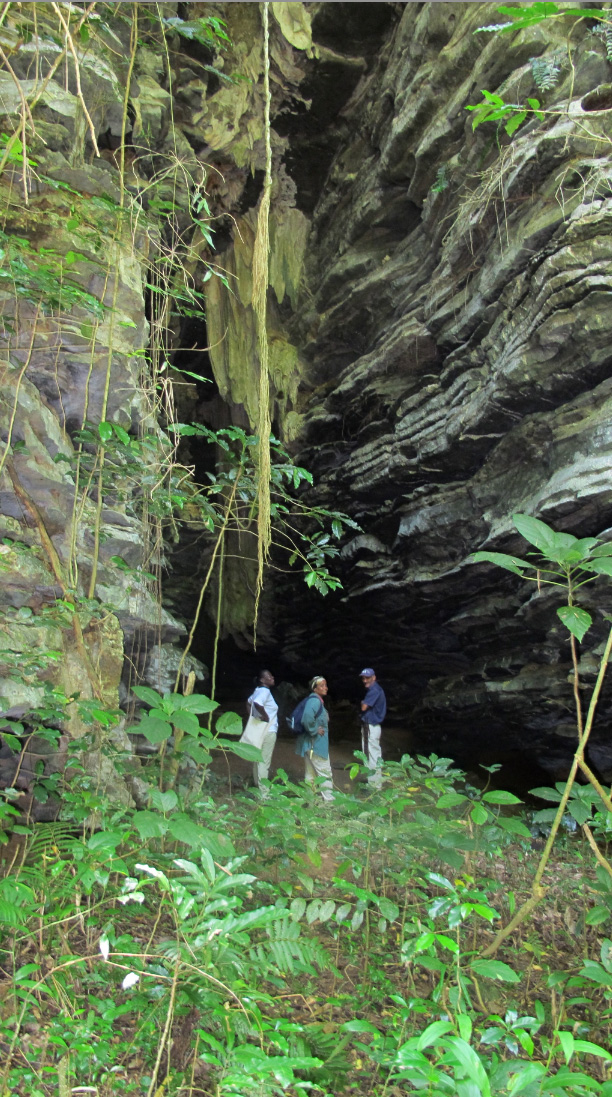 Another site that Julio took us to was the Loma Las Lagunas, a low mountain range surrounding the farmstead where he grew up and where his parents still live. Like the mogotes we explored earlier in the trip, these mountains harbor many caves and jagged limestone outcrops, but the area is by comparison much moister and lusher. The forest was tall and dense, and it harbored a stunning diversity of plant species.
For example, the area has some 75 species of ferns, about half of which we encountered while clambering over slippery rocks along rushing streams and ascending steep limestone slopes. On a narrow ledge protruding from the side of a sheer cliff, we sighted the spectacular blue flowers of Pinguicula jackii, which feeds on insects. The plant's small basal rosette of sticky leaves act like fly paper, ensuring a reliable source of nitrogen for the plant in this nutrient-stressed habitat. Another highlight was finding a single individual of Erythrina elenae, a very rare spiny tree of the bean family, hanging precariously over the edge of a steep precipice. The species is known from only a few isolated sites in Central Cuba.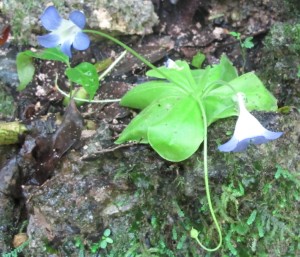 Our final stop was at the Jobo Rosado Protected Area, a semi-deciduous forest in the province of Sancti Spiritus. Here we were joined by another specialist in the local flora and fauna, Armando Falcón. With the treacherous slopes of Loma Las Lagunas fresh in our minds, we traversed the gently sloping, relatively open forest at Jobo Rosado with ease. As with the other sites that we visited during our trip, Jobo Rosado boasted many rare and geographically restricted plants, such as the Cuban endemic genus Hebestigma; the single species of the genus, H. cubense, is common in the forest at Jobo Rosado.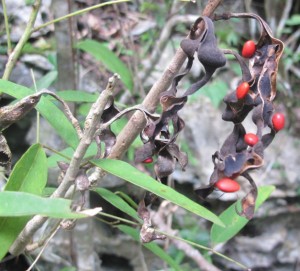 We also encountered the spiny-leaved tree known locally as guao and scientifically as Comocladia dentata, a member of the poison ivy family that, like its North American cousin, causes an itchy and often painful rash. Armando recounted to us a legend about the early Spanish explorers of Cuba who hacked their way from the north coast through dense thickets of guao in search of the gold that was supposedly hidden in the Cuban interior. When they re-emerged from the forest, the explorers carried no gold but were covered from head to toe with itchy red welts.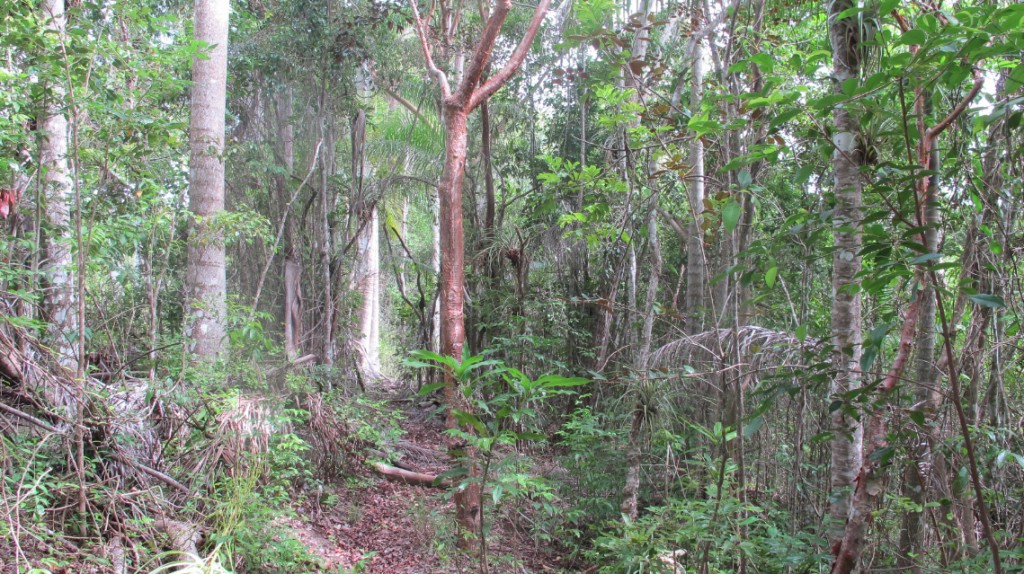 In cities and towns where we stayed, we found that the most preferable lodging was in bed-and-breakfast-style accommodations in private homes. The owners of these businesses were generally happy to let us use their patio space for pressing plant specimens in the evening and for running our small electric specimen drier overnight. Several of them were quite interested to know what purpose could be served by these bits of flattened stems, leaves and flowers that accumulated in huge stacks of newspaper.
With our presses full of plant specimens and our vehicle overflowing with an enormous backlog of collections in need of drying, we had greatly exceeded the capacity of our small field drier. It was time to conclude fieldwork and return to Havana. In two weeks, we gathered some 500 specimens representing more than 150 species of plants, including many rare beans and other Cuban endemics. It was a very productive first trip, and I look forward to returning to Cuba to continue our work in the future.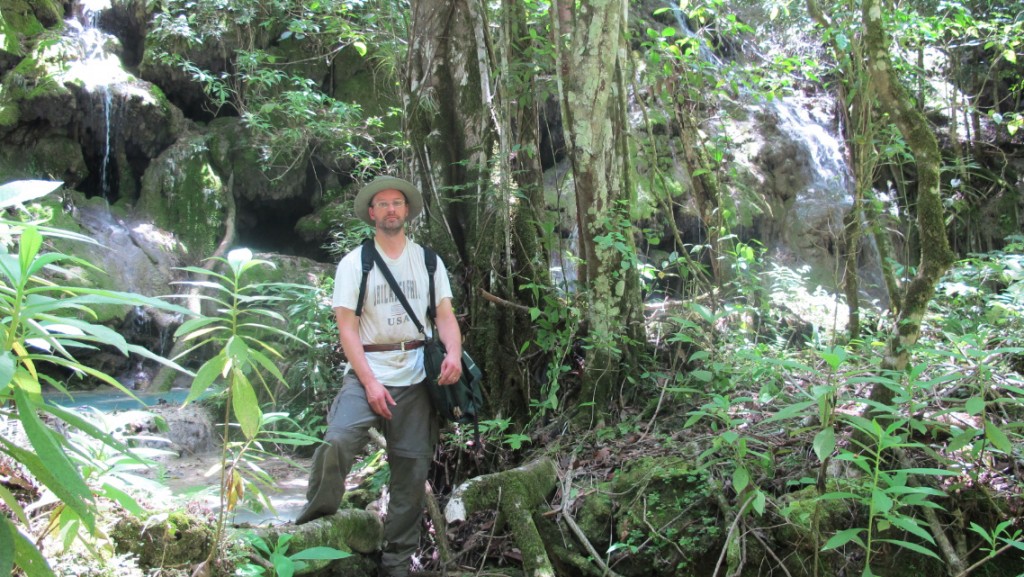 Dr. Torke's two-week field trip was carried out under the auspices of the Garden's Biodiversity of the Caribbean Program in collaboration with the Institute of Ecology and Systematics (IES) in Havana and was funded by the John D. and Catherine T. MacArthur Foundation.