At a Crossroads for Native Plants
Posted in Events on September 25, 2015 by Stevenson Swanson
Stevenson Swanson is the Science Media Manager at The New York Botanical Garden.
---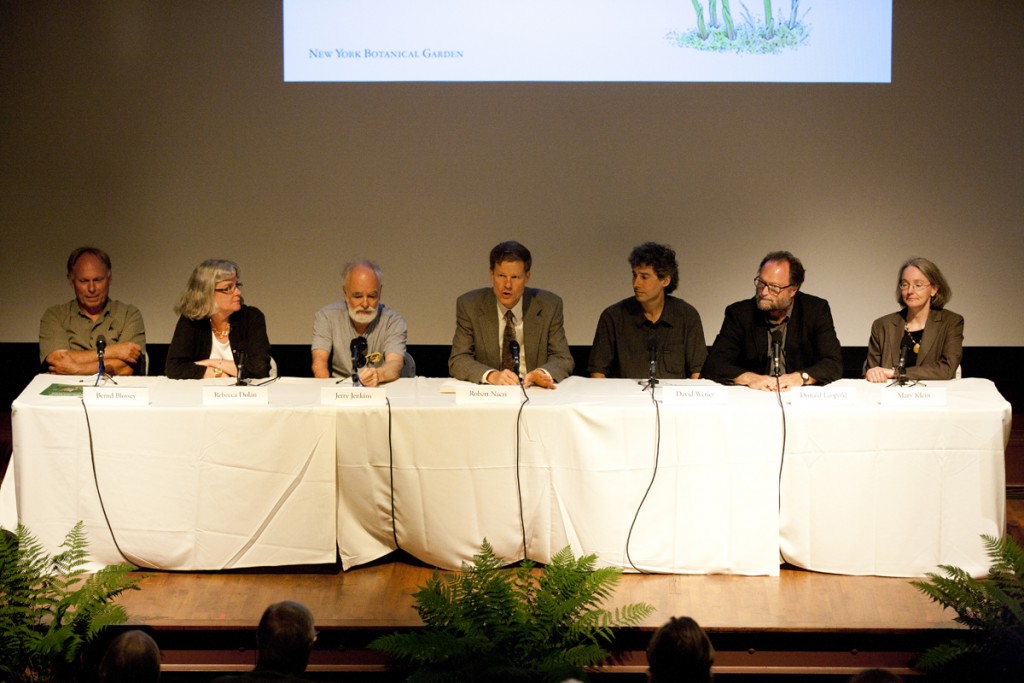 A capacity audience filled the Ross Lecture Hall last week for The New York Botanical Garden's Native Plants Summit, at which leading experts from academia, conservation groups, and private consulting practices discussed the current status, conservation, and outlook for the native plants of the Northeast.
In his welcoming remarks, Gregory Long, Chief Executive Officer and the William C. Steere Sr. President of the Botanical Garden, said that the Garden had been involved in studying and collecting the native plants of North America since its founding in 1891. He noted that the Garden's founder, Nathaniel Lord Britton, had co-authored the first edition of a landmark flora of the plants of northeastern North America, the latest edition of which is now being prepared by the Garden scientist who organized the summit, Robert Naczi, Ph.D.

"We're at a crossroads in the conservation of native plants," said Dr. Naczi, the Arthur J. Cronquist Curator of North American Botany. "This is a critical time in history. We can still make a difference."
Dr. Naczi noted that some species—mainly invasives such as the tree of heaven and purple loosestrife—are becoming much more common now in the region, while invasive pests, overharvesting, and habitat destruction have taken a toll on many native species.
Two examples from his own work document that disturbing trend. In a survey of the native plants that have adapted to the daily cycle of high and low tides along the banks of the tidal Hudson River, he found that 65 percent of the species are imperiled and 16 percent of previously documented species have apparently disappeared. Only 19 percent can be considered secure.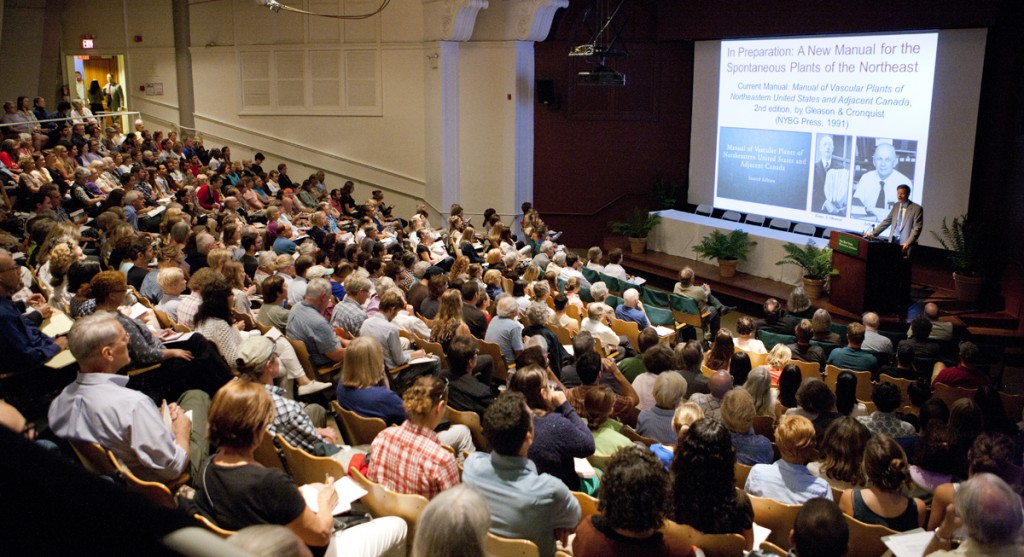 That's a fairly specialized habitat, but Dr. Naczi also examined herbarium specimens of 76 common native plants. Comparing two 20-year periods (1930–49 and 1990–2009), he found that 21 species had experienced significant declines over the course of 60 years, ranging from 61 to 88 percent.
Many speakers had similarly sobering messages, but they also noted some hopeful signs. Not the least of these is the fact that awareness of the importance of native plants is growing, and many new local botanical and native plant societies have been founded in the last 30 years, according to David Werier, a botanist with a private consulting practice in the Ithaca area and recent past president of the New York Flora Association.
And, answering a question from the audience during the afternoon panel discussion, Mary Klein, president and CEO of NatureServe, said that even individual gardeners can play a role in conserving native plants.
"Conservation of these species may come down, in the long term, to those individual gardeners who know about and grow these plants," she said.
In addition to Dr. Naczi, Mr. Werier, and Ms. Klein, the speakers at the summit were:

To watch a video of the whole summit, click above.