Posted in Interesting Plant Stories on November 2, 2018 by Stevenson Swanson
Stevenson Swanson is the Associate Director of Public Relations for The New York Botanical Garden.
---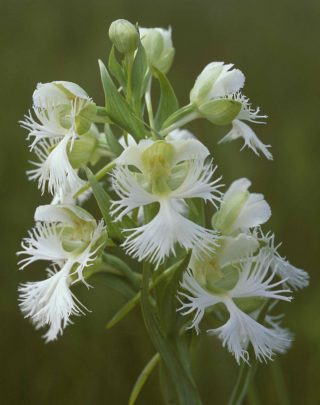 With their exotic flowers and lush foliage, orchids are often considered the quintessential tropical plant, but as a recent publication from NYBG Press demonstrates, they are also native to the northeastern United States. Orchids (or Orchidaceae, their scientific name) are among the 27 plant families that are now available in the third installment of treatments released as part of the New Manual of Vascular Plants of Northeastern United States and Adjacent Canada by Robert F. C. Naczi, Ph.D., NYBG's Arthur J. Cronquist Curator of North American Botany, and Collaborators. The family treatments have been published as individual, downloadable PDFs that can be viewed on a variety of devices such as a desktop computer, tablet, or smartphone.
In the region covered by the New Manual, there are 84 species of orchids, according to the treatment by Matthew C. Pace, Ph.D., Assistant Curator of the William and Lynda Steere Herbarium at The New York Botanical Garden, and John V. Freudenstein, Ph.D., Professor of Evolution, Ecology, and Organismal Biology at The Ohio State University.