The Plant is in the Mail
Posted in Interesting Plant Stories on July 20, 2017 by Stevenson Swanson
Stevenson Swanson is the Science Media Manager at The New York Botanical Garden.
---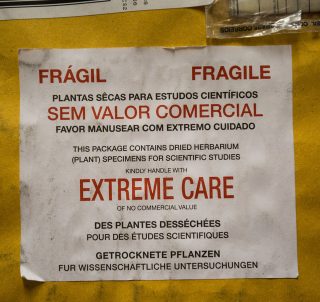 When your local library doesn't have a copy of that latest best-seller that you've been dying to read, it can usually request the title from another library. Something very similar happens when plant researchers are looking for preserved specimens in their field of study: they can request loans of these invaluable resources from research repositories across the globe.
NYBG's William and Lynda Steere Herbarium sends an average of 20,000 specimens out on loan every year. Even now, as millions of ultra high-resolution digital images of plant specimens are becoming readily available online in The New York Botanical Garden's C. V. Starr Virtual Herbarium, there are still many times when nothing short of the physical specimen will do.

Working amid neatly stacked boxes bearing exotic shipping labels from around the world, Herbarium shipping manager Lucy Klebieko and shipping clerk Wilson Ramos prepare specimens for shipment, carefully recording items as they are sent out and checking them in when they are returned—sometimes years later.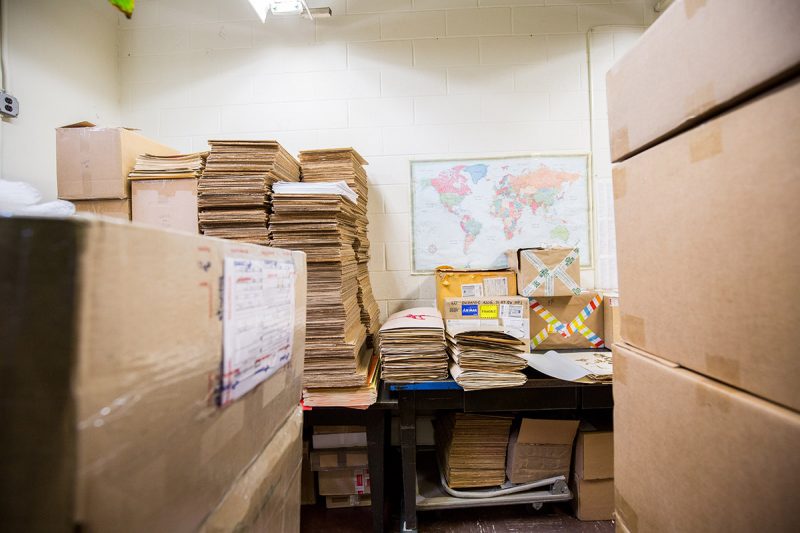 As part of this international exchange, the Steere Herbarium and other institutions have to make sure the shipments meet whatever regulatory requirements a country might have for allowing plant material to be sent through the mail.
So plant researchers around the world were understandably shocked by the news last month that Australian customs officers had destroyed irreplaceable herbarium specimens that had been sent from France as part of a loan of research material, apparently because of a bureaucratic misunderstanding.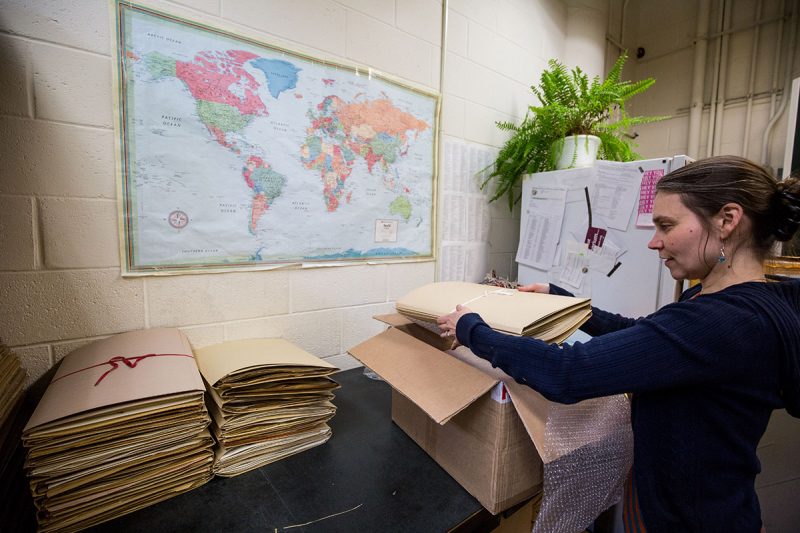 "For a time, we maintained a full stoppage on sending specimens to Australia," said Herbarium Assistant Curator Matthew Pace, Ph.D. "However, we have moved to a more open, case-by-case basis now. Fortunately, because of Lucy's and Wilson's hard work and attention to detail, we've never had an issue with sending specimens to Australia. By working closely with our Australian partners, we endeavor to maintain that position."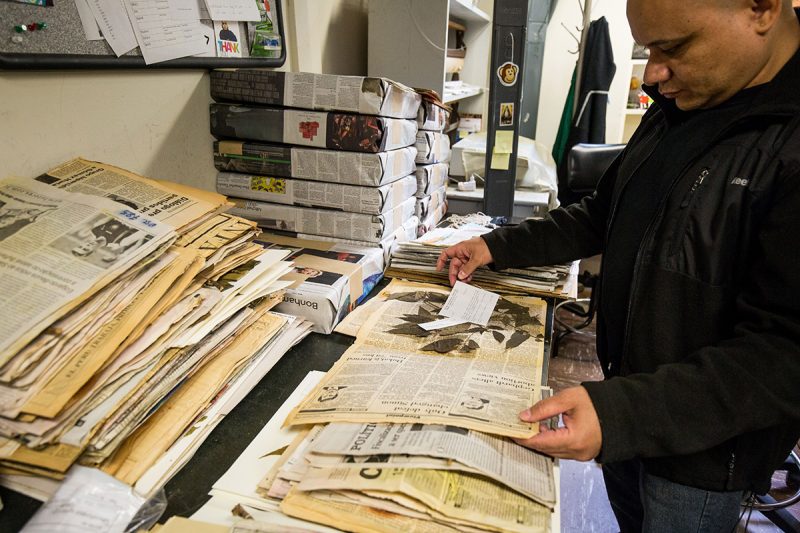 Science magazine posted an online story about this incident and its potentially chilling effect on international exchanges of natural history collections, including comments from NYBG Vice President and Steere Herbarium Director Barbara M. Thiers, Ph.D. You can read the story here.
Visitors to the Botanical Garden can learn more about the Herbarium and the vital role it plays in plant research and conservation by seeing the current exhibition What in the World is a Herbarium?, on view in the Garden's Ross Gallery until October 29, 2017.