Braving the Andes to Discover and Save Earth's Plants
Posted in From the Field on April 20, 2018 by Stevenson Swanson
Stevenson Swanson is the Science Media Manager at The New York Botanical Garden.
---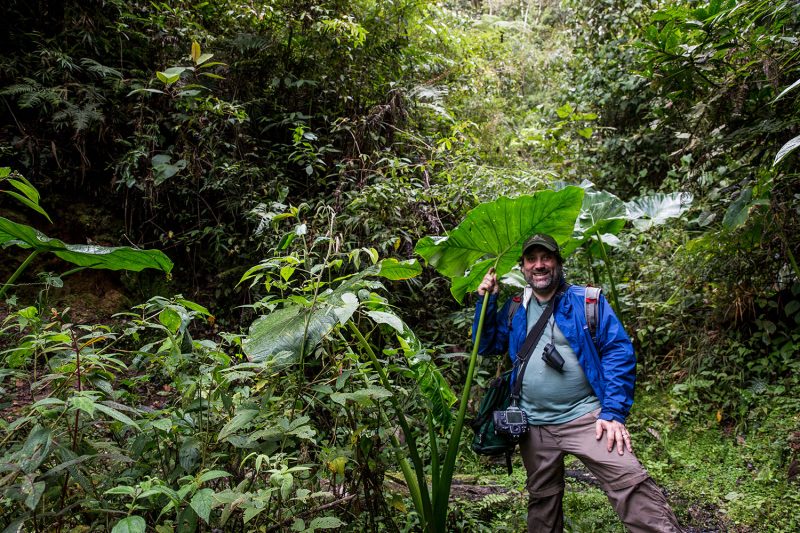 In time for Earth Day, a new video shows in vivid detail the daunting conditions that plant scientists at The New York Botanical Garden endure in their effort to understand and conserve the amazing diversity of Earth's plant life.

Curator Fabián Michelangeli, Ph.D., of the Botanical Garden's Institute of Systematic Botany traveled recently to the Yanachanga-Chemillén National Park in Peru in search of plants in the princess-flower family (Melastomataceae), one of the most diverse plant families in the tropics. Marlon Co, the Garden's creative and photography manager, accompanied Dr. Michelangeli to capture the experience on video.
Their journey took them from the flower-lined streets of Lima deep into the heart of the Andes Mountains, where they encountered raging rivers, mudslides, washed-out roads, and at least one very hairy arachnid. Why go to such lengths?
"We can only manage what we understand," he says, "And if we don't understand our environment, how are we going to manage it or even take advantage of it?"
You can watch the video here. And you can learn more about NYBG's Earth Day Celebration here.
Dr. Michelangeli's research is supported by a grant from the National Science Foundation.