Posted in Travelogue on December 18, 2013 by Scott Mori
Scott A. Mori, Ph.D., is the Nathaniel Lord Britton Curator of Botany at The New York Botanical Garden. Nate Smith is an Honorary Research Associate at the Botanical Garden, and Fernando Matos is a Ph.D. student of the Garden's Institute of Systematic Botany. Michel Ribeiro is a student at the Universidade Federal de Espírito Santo, Brazil, and Anderson Alves-Araújo serves as one of his advisers. This is the last in a three-part series documenting Dr. Mori's recent trip to Brazil.
---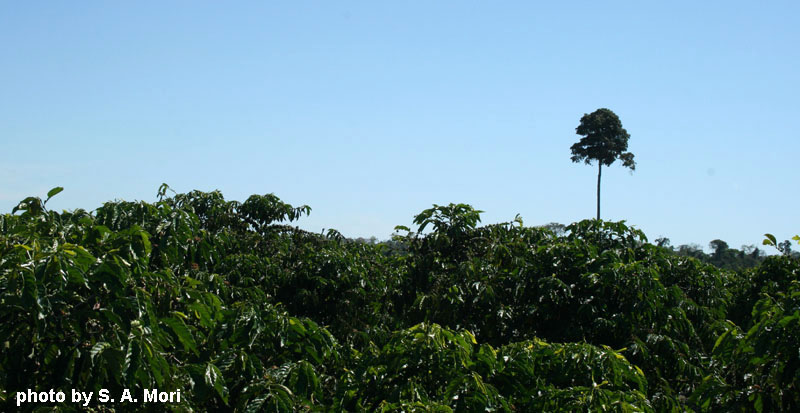 As I wrote in my last post, my colleagues and I recently searched for species of the Brazil nut family in the fragmented Atlantic coastal forests of the Brazilian state of Espírito Santo.  There are only 12 species of this family (whose scientific name is Lecythidaceae) in the entire state, but some of the species in northern Espírito Santo are endemic, meaning they are found only there. The goal of our field work was to evaluate the conservation status of Lecythidaceae in this biologically rich but endangered part of Brazil.