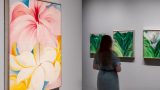 FINAL WEEKS: CLOSES OCT. 28
Georgia O'Keeffe:
Visions of Hawai'i
Discover the artist's rarely seen works from Hawai'i—reunited in New York for the first time since 1940—and the plants and flowers that inspired them.
Learn More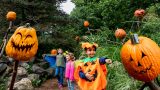 September 22–October 31, 2018
Spooky Pumpkin Garden
The Everett Children's Adventure Garden gets a spooky Halloween makeover with eye-popping pumpkins, silly scarecrows, and plenty of fun!
Learn More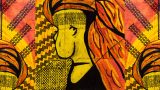 October 26 & 27
Aloha Nights Encore
Celebrate Georgia O'Keeffe: Visions of Hawai'i on this final weekend with the return of two spectacular Aloha Nights. Gather around our beautifully crafted fire pits under the autumn sky to enjoy live music, dance, and storytelling honoring Pele, the Hawaiian goddess of fire and volcanoes.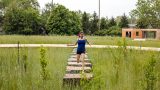 October 1 & 15; November 5
Landscape Design Portfolios Lecture Series
Few seats remain for our 20th Annual Landscape Design Porfolios Series! This year, our speakers focus on their dedication to ensuring the public has access to beautiful landscapes that heal the land, tell powerful stories, and celebrate history, culture, and ecology.
Learn More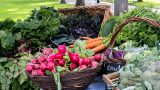 June 13–October 31, 2018
Wellness Wednesdays
Nourish your mind and body with healthy activities throughout the Garden, from local food options at our Farmers Market to yoga, cooking demonstrations, and more.
Learn More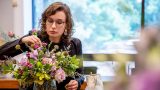 Fall Classes Are Now in Session!
Beginners and advanced students alike can enjoy classes in Botanical Art and Illustration, Floral Design, Gardening, Horticulture, and more!
Learn More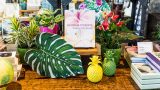 NYBG Shop
Explore NYBG Shop's selection of botanical books and decor, archival prints, rare plants, and unique Garden gifts. Members get 10% off all purchases. All purchases support NYBG.
Learn More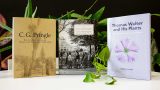 NYBG Press
Introducing the Heritage Series, new from NYBG Press. Step into the rich history of botanical exploration with three of North America's most significant plant scientists.
Learn More
2900 Southern Blvd., Bronx, New York 10458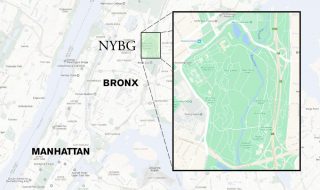 2900 Southern Blvd., Bronx, New York 10458
Get Directions Plan Your Visit
Today's Hours: 10 a.m. – 6 p.m.
Hours: Tuesday – Sunday 10 a.m. – 6 p.m.
NYBG is closed on Mondays with the exception of special dates.
The New York Botanical Garden is an iconic living museum, a major educational institution, and a renowned plant research and conservation organization. Founded in 1891 and now a National Historic Landmark, it is one of the greatest botanical gardens in the world and the largest in any city in the United States, distinguished by the beauty of its diverse landscape and extensive collections and gardens, as well as by the scope and excellence of its multidisciplinary exhibitions and programs.