Posted in Applied Science on October 21, 2019 by Stephen Sinon
Stephen Sinon is the William B. O'Connor Curator of Special Collections, Research and Archives, in the LuEsther T. Mertz Library of The New York Botanical Garden.
---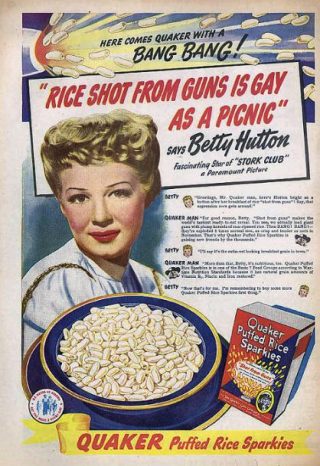 Dr. Alexander P. Anderson (1862–1943) was a plant physiologist and the inventor of the process for making puffed cereals. His interest in starch grains began as an undergraduate at the University of Minnesota studying agriculture. Encouraged by his instructors, Anderson earned a master's degree in plant physiology in 1895. He then traveled to Munich, Germany to study with leading botanists, earning his doctorate degree in plant physiology in 1897. After completing his studies, Anderson accepted a teaching and research position at Clemson Agricultural College (Clemson University today) where he taught from 1897 to 1901.
Anderson came to work at the NYBG Laboratories in 1901 through the encouragement of Dr. Daniel Trembly MacDougal, who was at the time Director of Laboratories at NYBG. When offered a position as Curator of the Herbarium of Columbia University with the use of the Laboratories at The New York Botanical Garden, he resigned his teaching position in South Carolina and moved to New York. His work on starch granules continued at the laboratories at NYBG.