Forest Dedication Opens with Sun and Color
Posted in Around the Garden, Programs and Events on November 11 2011, by Matt Newman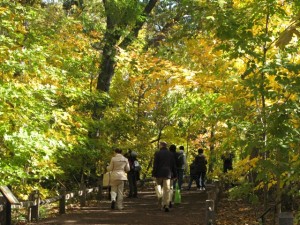 Fall's chill may be creeping in, but the brilliant sun catching the leaves of the Forest makes for a fantastic celebration here at The New York Botanical Garden. Luckily, Garden Tour Guide Suzanne Goldstein was there in the crowd this past weekend to snap photos of the ongoing event in action, from canoe trips to forest tours.
The festivities take off again this Saturday and Sunday with live music, demonstrations, and activities for everyone to jump into. Want to glide along New York City's only freshwater river with an expert canoe guide? The Bronx River Alliance has you covered. And once you're back on shore, you're welcome to join in on one of our trail tours, or sit back and enjoy the pluck and bow of The Manhattan Valley Ramblers' talented musical arrangements.
Our lauded poetry readings also return for the second weekend of the celebration alongside our brand new, behind-the-scenes science campus tours. There's just so much to do, hear, and see.

And I'm not kidding. Here's just a glimpse at what went on November 5th, the festival's opening day:
The trees were gilded with color for the Forest rededication this past Saturday, November 5.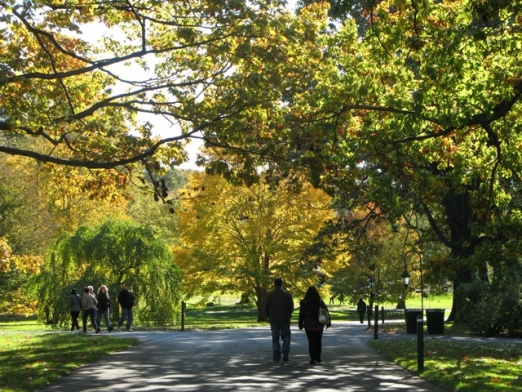 If you haven't had a chance to walk the woods with us yet, be sure to visit the Bronx this weekend as the Forest dedication festivities continue. You can head to the event page for a better of idea of what's going on, and when.