The Garden Rocks!
Posted in Around the Garden, Programs and Events on April 26 2012, by Matt Newman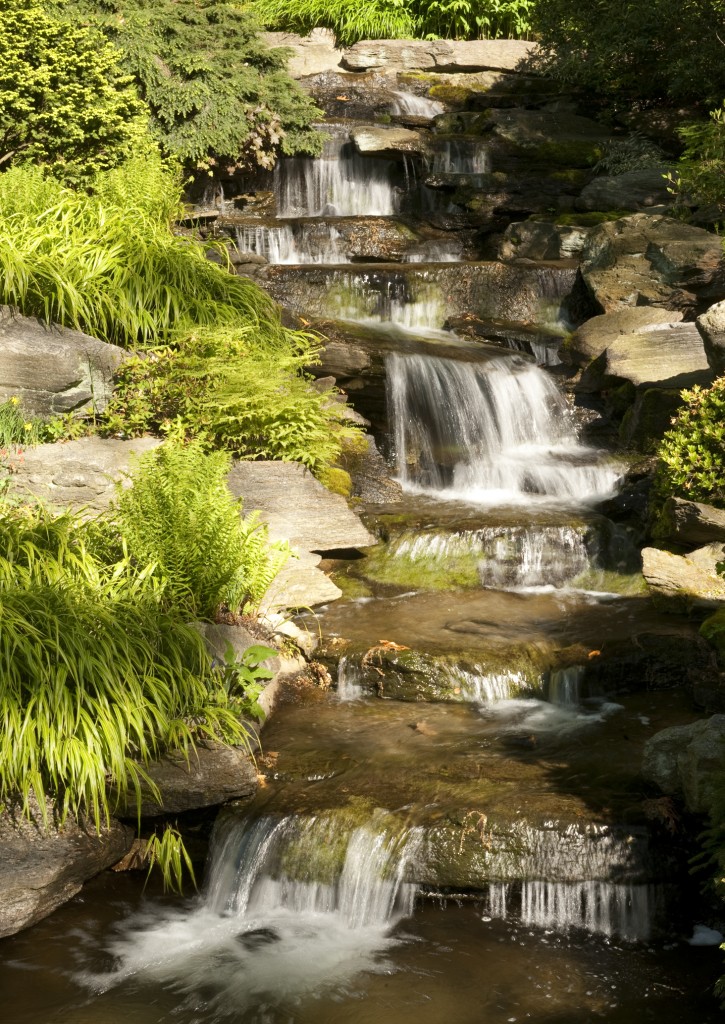 After months of preparation, we're not only proud, but ecstatic to announce our participation in the National Trust for Historic Preservation's Partners in Preservation competition! Beginning today, the NYBG launches its campaign alongside 40 fellow historical places of New York in a race to win the vote.
We like to think of The New York Botanical Garden as more than a cultural institution. It's a community–of horticulturists, of members, of contributors and fans. It's thanks to the continued generosity of people like these (and you!) that our gates remain open today, over a century after these 250 acres were unveiled as one of the finest botanical gardens in the world. And if the thrumming excitement winging its way around the office today suggests anything, it's that we aim to keep that title.

At the heart of the NYBG, tucked into a hollow of towering trees and unique Alpine plants, there rests an iconic landscape that has punctuated the visits of thousands of guests over the decades: the Rock Garden. The subtle rush of water over stone pairs with the rustle of the leaves overhead to bring a sense of serene reflection; it's an experience unlike anything else you can find in New York. But time has taken its toll, and the Garden needs your help.
With our fans behind us, we can earn the privilege of restoring this peaceful and beloved New York City staple to its original glory–we want our guests, their children, and their children after that to cherish the sight and sound of the Rock Garden for decades to come! All it takes is a minute of your time, each day from now until May 21–visit PartnersinPreservation.com to vote for The New York Botanical Garden. And if you've never been to see the Rock Garden, or you're in need of some motivation to better understand what we're working to save, we're making the experience as easy as possible. Join us next week, May 5 and 6, for expert-guided tours through the intimate setting of the Rock Garden, as well as spring gardening demonstrations.
"Armchair activism" doesn't have to be a negative phrase–in this case it's encouraged. Help us create the groundswell we know our extraordinary supporters are capable of, and restore this piece of Nature's Showplace to the beauty that New Yorkers deserve!