Halloween Horror Shambles Back to the Bronx
Posted in Programs and Events on August 28 2012, by Matt Newman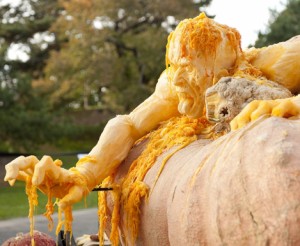 Bats in the trees, ghosts in the garden, and jack-o'-lanterns every which way you look–Halloween is soon to creep its way back into the NYBG. And even for someone like me, who's usually too busy to realize what time of year it is until the spirit is sneaking up behind me (the best way to experience the holiday, I suppose), there's too much incoming excitement for us to let it wait until later.
This year, the Garden's madcap Halloween events are back and even bigger than 2011's. That's if you can imagine us topping a cadre of record-breaking pumpkins carved into the stuff of nightmares. But we absolutely plan to! Plans are in the works to again feature the gargantuan gourds of the Great Pumpkin Commonwealth, which will once again go under the knife of master carver and ghoul-whittler extraordinaire, Ray Villafane. Together with his team of skilled pumpkin sculptors, he's on track to top last year's masterpieces a few times over.

Not that you have to take my word for it. We happen to have a teaser of what's to come in the way of a maquette, just one part of the "Zombie Garden" Ray looks to raise when he returns to The New York Botanical Garden.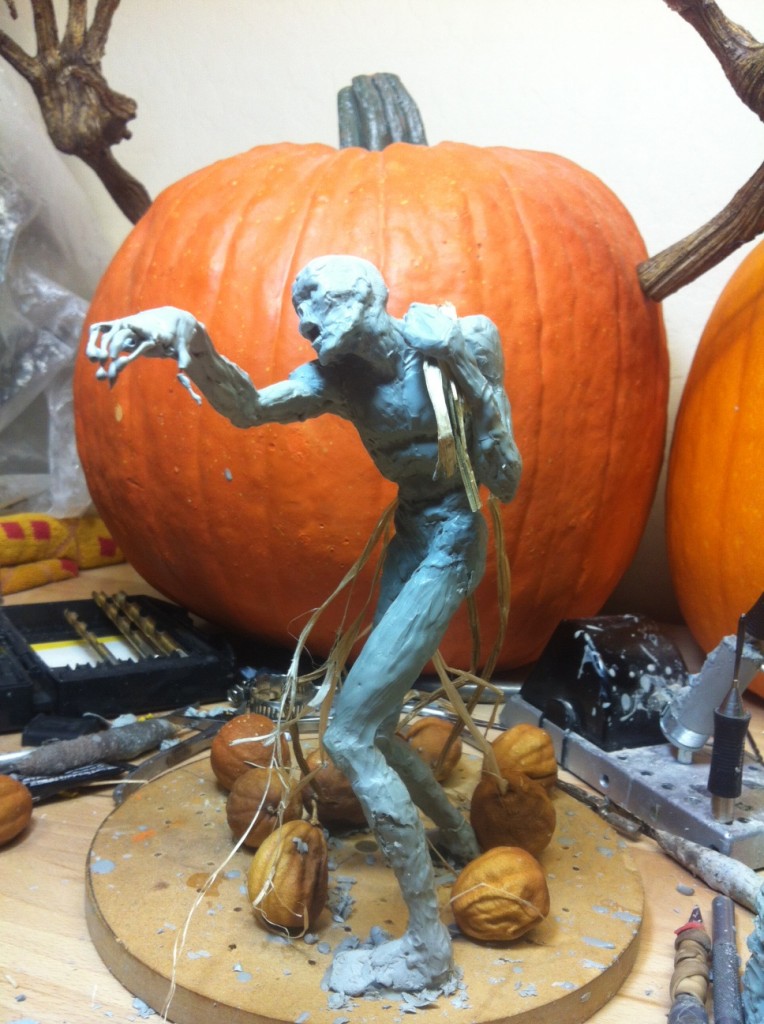 The Haunted Pumpkin Garden returns to the Everett Children's Adventure Garden on October 5. However, you'll want to be here on October 20 and 21 when Ray and his team set to work carving these nearly one-ton pumpkins into shapes quite a bit more monstrous and menacing. We'll have more on the record-breaking pumpkins, the carvings, and activities for all ages in future updates, so stay tuned!