This Week in the Family Garden: Catching Up
Posted in Around the Garden, Video on September 13 2012, by Matt Newman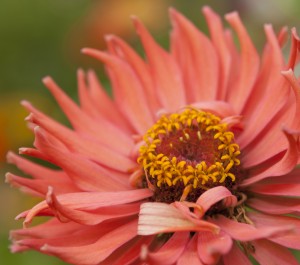 We're back in the Ruth Rea Howell Family Garden this week to check in with Assistant Manager Annie Novak and the busy cast of pollinators keeping our flowers in business!
As one of the experienced caretakers behind the success of our beehives, she's our go-to source for all things buzzing (and fluttering, for that matter; we'd never think to leave out the monarch butterflies). It doesn't hurt that she rocks a beekeeping suit like no other. And while we like to leave the actual hands-on apiculture duties to our Family Garden staff, you're welcome to join them for "Pollinator Pals," running now through October 5 from 1:30 to 5:30 p.m. daily.
Another bright spot on our radar: Mario Batali's Edible Gardening Festival! If you think of "food" as one of your action words, and a day spent cavorting around Mario's Kitchen Gardens is your idea of a Sunday well-spent (it's definitely ours), be here September 23 for cooking demonstrations, a packed schedule of garden fun, and–best of all–a four-course meal prepared and served by the great chef himself. There are different tickets for different events during the festival, all of them going quickly, so be sure to see what's available beforehand.