This Saturday: Kiku 2013
Posted in Kiku on September 30 2013, by Matt Newman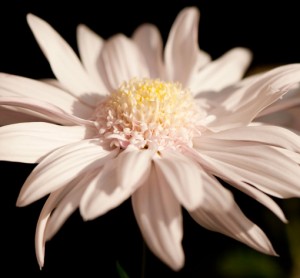 A couple of us hopped a golf cart over to the Nolen Greenhouses for Living Collections last Friday, hoping to catch a peek at Kodai Nakazawa's chrysanthemum sculptures before horticulture carefully moved them off to the Enid A. Haupt Conservatory. I use the word "sculptures" because it's the most accurate way to explain Kiku: The Art of the Japanese Garden—a simple "flower" designation doesn't do the plants justice in the context of this exhibition.
Each mountain, or waterfall, or burst of fireworks begins as a single young chrysanthemum, tediously cared for and trained into myriad forms by Nakazawa. Some designs are original, some informed by centuries of tradition. But each one is the end result of one of horticulture's highest arts, a discipline our visiting gardener learned from experts at Tokyo's Shinjuku Gyoen National Garden.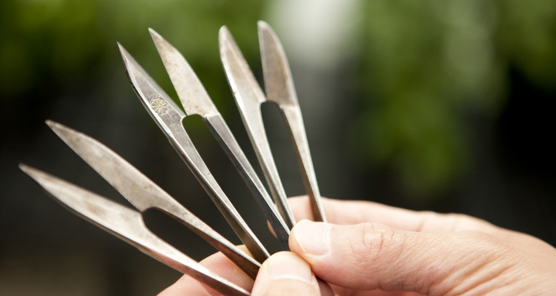 We found some of the kiku being ferried off to the Conservatory just as we arrived at the Nolen Greenhouses. Kengai, Shino-Tsukuri, and other historic designs made use of the many unique classifications of chrysanthemum flower forms to create punchy triple-stem rows and sloping cascades of delicately arranged blossoms. From knuckle-sized red blooms to the massive poms of irregular incurve flowers, the variations never fail to snare our attention. And something tells me they'll fare as well when you visit them.

Beginning this Saturday, October 5, Kiku: The Art of the Japanese Garden launches a brief, vibrant run in the Enid A. Haupt Conservatory, punctuated with hands-on bonsai events, taiko drumming demonstrations, a Japanese pop-up restaurant, poetry readings—the list goes on! But because this semi-annual exhibition only runs through October 27, the window to witness these months-long creations at their peak is brief. Have a look at our Kiku page for full details, ticket info, and event schedules, and keep it here this week during the lead up to the grand opening. This is one of those exercises in beauty that has us all waiting with bated breath.