Posted in Behind the Scenes, Exhibitions on October 4 2011, by Ann Rafalko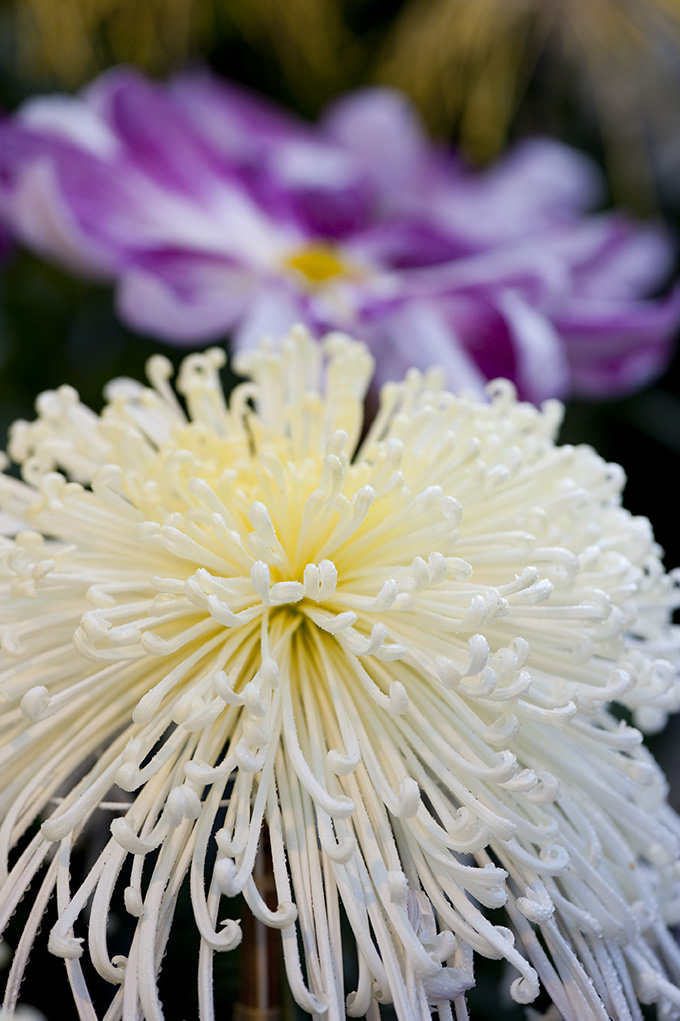 Tomorrow, Wednesday, October 5, the mesmerizing art of kiku returns to the Enid A. Haupt Conservatory as part of Fall Flowers of Japan. These Japanese chrysanthemums, trained into a dizzying array of styles and displays, are not to be missed. In anticipation, we're taking an in-depth look at these fascinating flowers.
Learn all about the beautiful Spider, Brush and Thistle, and Unusual chrysanthemums below.