Amazing Asters: A Colorful Guide for Home Gardeners
Posted in Shop/Book Reviews on July 8 2015, by Joyce Newman
Joyce H. Newman is an environmental journalist and teacher. She holds a Certificate in Horticulture from The New York Botanical Garden.
---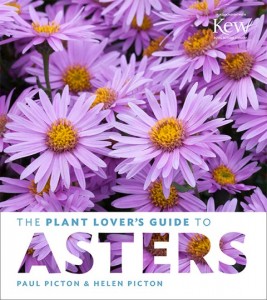 A new series of photo-driven guides for the home gardener called the Plant Lover's Guides devotes each lavishly illustrated book to a single popular plant. One of the newest installments in the series focuses on asters. It is written by Paul Picton and his daughter, Helen, specialist growers who operate prize-winning Picton Garden, near Malvern, in Herefordshire, England.
The Pictons are passionate experts in the field and their garden holds more than 400 different forms of asters that flower at their peak in the late summer and fall, right up to the frosty winter. Their book, The Plant Lover's Guide to Asters ($24.95, Timber Press), available at the Shop in the Garden, recommends the best varieties and designs for different growing conditions, along with color combinations that work well, and in-depth advice on planting and maintenance.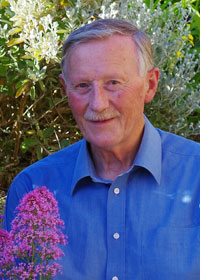 Whether you have formal garden beds, a cottage garden, patio containers, or a truly wild garden, asters are an easy-to-grow choice. The guide lists specific varieties for each type of landscape design, accompanied by 165 gorgeous photographic images, most of which are credited to Paul Picton.
Asters used to belong to one genus but now botanists separate them into different genera and species. Several native North American species are profiled in detail in the book, including New York asters (Symphyotrichum novi-belgii), New England asters (Symphyotrichum novae-angliae), wood asters, and heath asters. For many of these varieties, the common name is Michaelmas daisy. (Many bloom in late September around Michaelmas Day, September 29, so the cut flowers were used to decorate churches for harvest festivals.)
An important chapter on growing and propagating asters not only helps you figure out where to place the plants, but shows you how to support their growth and ward off diseases and pests. Given widespread interest in low-maintenance plants, the authors note: "Once asters are established, they are unlikely to need watering, unless conditions have caused them to become exceptionally dry."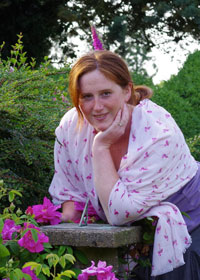 Mulching after planting can help keep moisture in the soil. And if you've planted asters in the late summer, for the first year, watering may be required since many varieties are creating flower buds.
The authors point out that powdery mildew is the main disease problem for asters. But happily they list several native varieties that are almost never troubled by this fungal infection.
Other timely books in the Timber Press series include The Plant Lover's Guide to Sedums, another easy-to-grow and drought-resistant plant; and the Plant Lover's Guide to Ferns, an amazingly lush guide to 140 different ferns and their special characteristics.