Princeton-Mellon Exchange Program
Posted in From the Library, Humanities Institute on March 17 2017, by Vanessa Sellers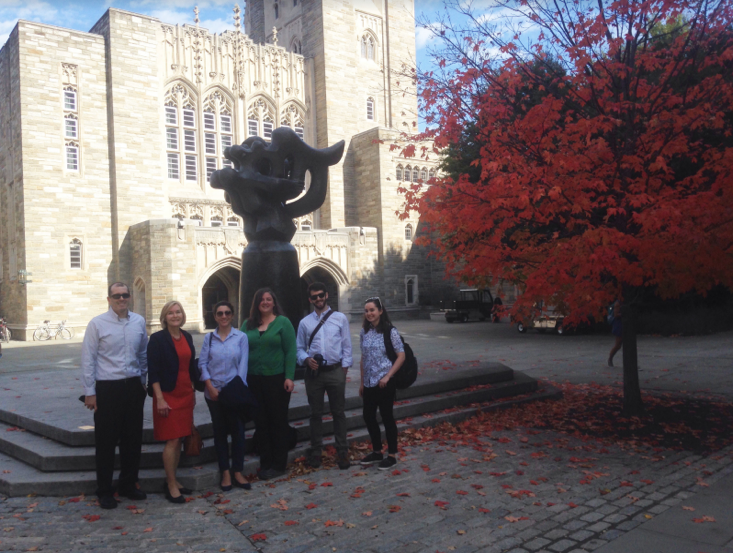 On October 19, 2016, the Humanities Institute's Andrew W. Mellon Fellows traveled to Princeton University to visit their colleagues at the Princeton School of Architecture Mellon Initiative and participate in an Urban Forum surrounding the topic of "Nature in the City". During this visit, several of the NYBG Mellon Fellows presented their current research. Robert Corban, a doctoral student in the History Department of Columbia University and an intern at NYBG, gave a presentation about Benito Mussolini's "Battle for Grain" and the impact on agriculture and industrialization.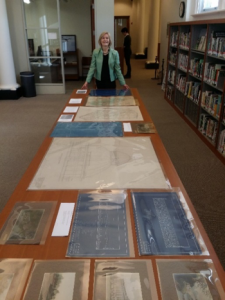 Following Corban, Andrew W. Mellon Fellow Sahar Hosseini spoke on the relationship of the 17th-century city of Isfahan and the Zayandehrud River in what is now Iran. Rachel Koroloff's presentation focused on the role of medicinal plant collecting and the creation of the Botanical Gardens of the Academy in St. Petersburg. Lynnette Regouby discussed what distinguishes a plant from animal and human life, especially during the 18th century in France, as research began to challenge the boundaries of different forms of life. Concluding the NYBG Mellon Fellow's presentations was Lauren Trahan, a recent graduate of Fordham University. Trahan explored how the human representation of plants evolved over the years and may continue to evolve into the digital age. Following the presentations, the fellows joined members of the Princeton Mellon Initiative to explore the Princeton Campus.
Later in the month, on October 28, Fellows from the Princeton-Mellon Initiative in Architecture, Urbanism, and the Humanities returned the visit. They came to The New York Botanical Garden for a special Study Day, to continue their research of "Nature in the City." As one of America's most renowned urban green spaces, it is hard to think of a better place to visit than the Garden to study this subject matter.
The Princeton and NYBG Mellon Fellows first gathered in the Mertz Library for a seminar and book viewing discussing the relation of The New York Botanical Garden to New York City at large. A short documentary, Treasures of New York, highlighting the development of NYBG in the last 125 years, was followed by a seminar presentation from architect Shavaun Towers, of Towers | Golde Landscape Architects.
She discussed the challenges one faces when designing gardens in public spaces, such as the Azalea Garden at NYBG. The rich display of historical materials, including maps, drawings, and blueprints (several by women architects) selected from the Mertz Library collection, underscored Towers' narrative.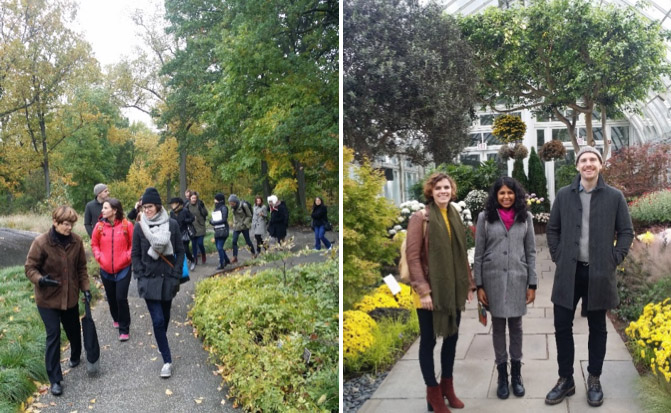 A detailed tour of the Garden and Conservatory Building by Shavaun Towers and Todd Forrest, Arthur Ross Vice President for Horticulture and Living Collections, brought this full Study Day to a close.