Dumbarton Oaks Study Day
Posted in From the Library, Humanities Institute on August 10 2017, by Vanessa Sellers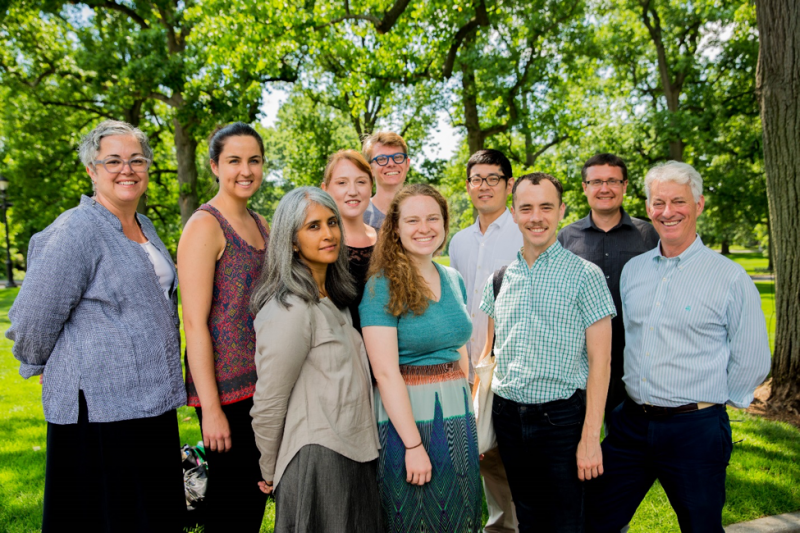 During the last week of June, the Humanities Institute at NYBG hosted a special Study Day for a group of landscape historians and professionals, including architectural historians, garden and landscape designers, and urban planners. The aim of this program was to provide current students and professionals with a comprehensive insider tour of The New York Botanical Garden as one of America's foremost urban green spaces—a national landmark comprising historic buildings and rare plant and book collections.

Organized by Vanessa Bezemer Sellers, Coordinator of NYBG's Humanities Institute, this Study Day formed part of an intensive practicum, the Dumbarton Oaks Garden and Landscape Studies Graduate Workshop, led by John Beardsley, Director of the Garden and Landscape Studies Program at Dumbarton Oaks, Washington, D.C., and Anatole Tchikine, the Program's Assistant Director. Supported by the recently launched Mellon Initiative in Urban Landscape Studies, this Workshop program was set up to develop the field of garden and landscape studies across different disciplines, promoting the depth and breadth of innovative landscape scholarship.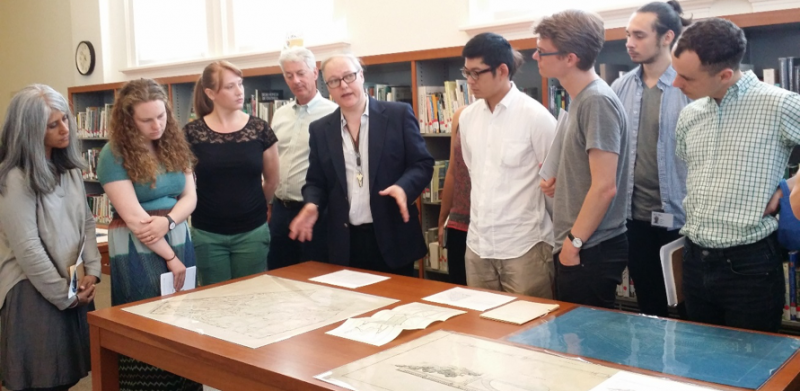 The Study Day at NYBG started with a comprehensive overview of historical materials in the LuEsther T. Mertz Library, which—together with the documentary The Treasures of New York—explained the historical background of the Garden and its development from a picturesque area surrounding the Bronx River to a world-renowned oasis in the city. Participants had the opportunity to view unique maps, original drawings, and watercolor renderings of the Garden in the Mertz Library, led by Vanessa Sellers and Stephen Sinon, Head of Special Collections, Research and Archives, Mertz Library.

The students also visited the Lynda and William Steere Herbarium, including its preparation and digitization rooms, with Collections Manager Laura Briscoe, who showed impressive plant specimens dating back to Captain Cook's famous expeditions.
The students were equally impressed when shown around the Pfizer Plant Science Laboratory by Barbara Ambrose, Director for Laboratory Research and Associate Curator in Plant Genomics, who had all participants take part in a hands-on science experiment.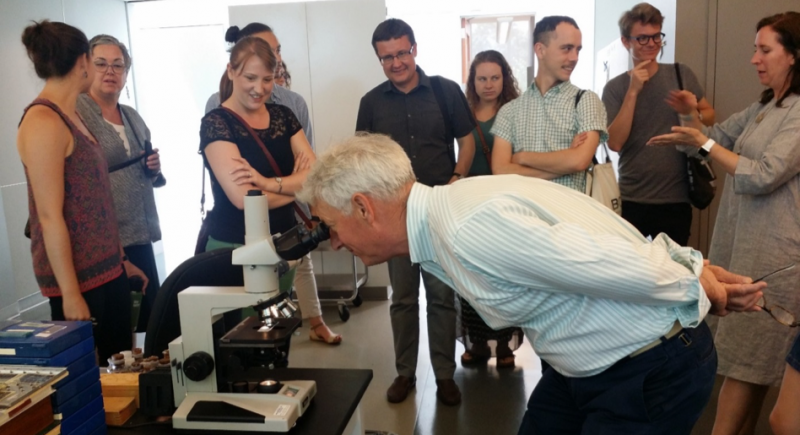 After lunch, where discussions centered on the layout of new urban landscapes, including Governor's Island, visited the previous day, it was time to enjoy an in-depth walking tour through the Native Plant Garden. Here, Michael Hagen, Curator of the Rock Garden and Native Plant Garden, explained the many challenging tasks of selecting and maintaining plants (fighting bugs and fungi), and how best to engage a steady stream of Garden visitors. The participants then walked through the Thain Family Forest to the Peggy Rockefeller Rose Garden, designed by Beatrix Farrand (who also designed the garden of Dumbarton Oaks), while stopping at some of the historical buildings, such as the rustic Stone Mill and, finally, the impressive Enid A. Haupt Conservatory, as the Study Day drew to its close.