Nature in the City: Good Reads to Help You Explore Your Natural Surroundings
Posted in From the Library on December 26 2017, by Samantha D'Acunto
Samantha D'Acunto is the Reference Librarian at The New York Botanical Garden's LuEsther T. Mertz Library.
---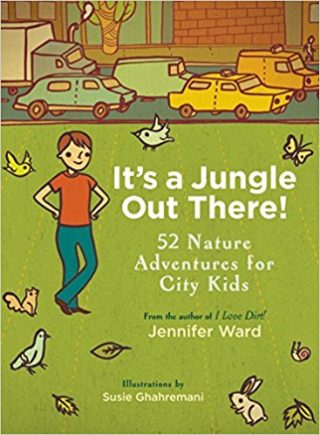 Living in a city can pose various challenges for families who are looking for educational opportunities that balance city and nature. When most of our day is spent commuting shoulder to shoulder in a vastly overpopulated city, who has time to create well-balanced activities that invite exploration and nurture education? The LuEsther T. Mertz Library is here to help. Below you will find our new favorite titles for the entire family from Roost Books, exploring nature and environmental awareness in cities!
It's a Jungle Out There! 52 nature Adventure for City Kids by Jennifer Ward invites parents and children to explore the nature behind and below all the traffic and the noise. The 52 fun and educational activities listed in the book are conveniently categorized by season. Ward makes it easy for families to hunt for worms in the spring, observe colonies of sidewalk ants during the summer, identify trees by their bark in the fall, and locate birds' nests in the winter. There are even indoor activities to enjoy during inclement weather! Invite your child to a window and spend time observing what you see from it, or plant something together indoors. At the end of each activity, Ward provides an explanation of the lessons being taught during the activity. Sprinkled throughout the book are Plant the Seed prompts which encourage additional reading or actions that will enhance the activity's lesson. The narrative throughout the book assumes an adult reader is the target audience but the context is simply written so that a reader of any age can enjoy Ward's book. The book itself is thin and compact, making it easy to bring along as you discover parts of your city.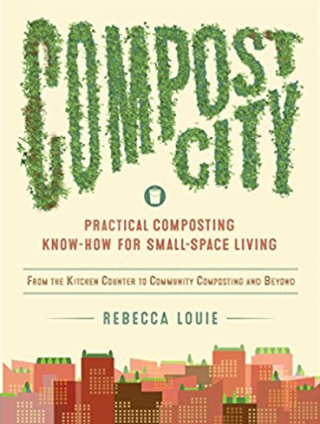 Cities are often robust culinary hubs, so be sure to treat yourself to a snack break. Use this time to discuss agriculture, food production, and composting! Most people find the topic of composting to be intimidating and complex, or take the subject too seriously. Rebecca Louie's writing is humorous and informative, making Compost City: Practical Composting Know-how for Small-Space Living the perfect way to ease into the subject. The book begins with an encouraging chapter titled Composting: Yes You Can! in which the fundamental mission of composting is introduced. If you are reluctant to begin composting, this first chapter is convincing enough! Read on and you will find the detailed research, the humor, and anecdotes from composting professionals—including the Library's very own Gina Baldwin—will only encourage you further. Discover the science behind composting without the heavy science jargon, create your own compost bins without the complex instructions, get to know your wormy friends without the ick, and finally be inspired to participate in a movement that is beneficial to our planet. Whether you're in a small city apartment or on a big farm, composting can be tailored to your environment. Composting City is a compact composting bible that is sure to spark movement.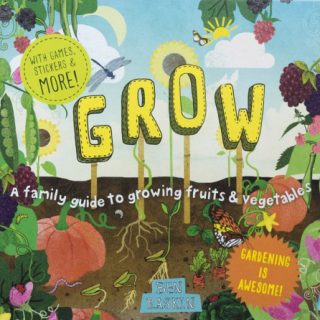 Finally, after a long day, be sure to find time to unwind. Engage family members of all ages with books Compost and Grow by Ben Raskin. These two titles are completely interactive from cover to cover and entirely educational. Don't just read, participate! The games, activities, and stickers will motivate the entire family to take action and start growing and composting. Before you know it, they will all be experts. When you are ready to part with your book, give it to a friend or compost it!
If you have any questions about composting, please feel free to visit us in the library or contact the team at the NYC Compost Project at NYBG. All of the titles mentioned in this post are available for check-out to library cardholders. Hope to see you here!