My City Highrise Garden
Posted in From the Library on January 11 2018, by Esther Jackson
Esther Jackson is the Public Services Librarian at NYBG's LuEsther T. Mertz Library where she manages Reference and Circulation services and oversees the Plant Information Office. She spends much of her time assisting researchers, providing instruction related to library resources, and collaborating with NYBG staff on various projects related to Garden initiatives and events.
---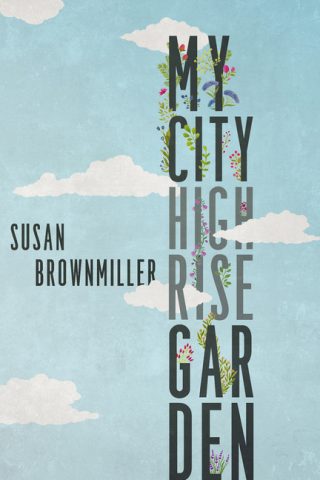 My City Highrise Garden by Susan Brownmiller is a slim, attractive volume—a gardening book that is part memoir and part advice, very firmly set in New York City. Her highrise garden is located on the top floor of a Greenwich Village apartment building, and, chapter by chapter, readers learn about the history of the garden space and Brownmiller's experiences as a gardener.
There is a certain brutality and unpredictability to rooftop or balcony gardening as gardeners work within a very small area and are subject to different hazards, such as high winds and the threat that their plants will drop leaves, fruit, or even full plants to the balconies and street below. Some such challenges are detailed by Brownmiller, such as when she had to remove her 20-year-old birches to renovate the garden space, or when downstairs neighbors complained about peaches falling onto their balconies. In spite of these challenges, or maybe, in part, because of them, Brownmiller's love for her garden overlooking the Hudson is infectious.
For those who enjoy garden journals, My City Highrise Garden is an wonderful journey and escape. For those who want to learn more about balcony gardening, check out the new balcony gardening guide from the NYBG Plant Information Office.