Interactive Reads from Charlesbridge
Posted in From the Library on March 9 2018, by Samantha D'Acunto
Samantha D'Acunto is the Reference Librarian at The New York Botanical Garden's LuEsther T. Mertz Library.
---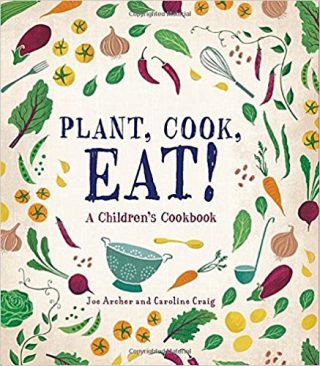 Winter is ending and warmer days are ahead of us. It's time to spring out of your winter reading habits and practice being an active reader! The titles below from Charlesbridge publishing will inspire you to get up and get out with a book in hand.
With all the excitement going around about the opening of the Edible Academy, the LuEsther T. Mertz Library was very happy to receive a first look at Plant, Cook, Eat! by Joe Archer and Caroline Craig. Expect to see this book hit the shelves this month!
For all aspiring young chefs, Plant, Cook, Eat! is a wonderful invitation to explore the farm-to-table movement in a DIY fashion. Authors Joe Archer and Caroline Craig set readers up for success! Sections cover everything from seeds to harvest. Learn about composting, necessary tools to have handy, garden maintenance, including pest and daily chores, and finally harvesting your vegetables for meals. Additional growing information is provided about select vegetables such as carrots, lettuce, tomatoes, and more. Plant, Cook, Eat! offers guidance for growing vegetables in all spaces—whether you are growing indoors or outdoors, in a backyard or in a container, you will have the information and confidence you need to yield results.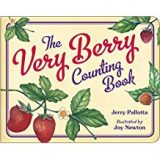 When you're ready to harvest your vegetables, try out one of the many delicious recipes offered throughout the book. The step-by-step recipes provided are slightly advanced for young chefs but are manageable with the assistance of an adult. Together, enjoy savory pea gnocchi, sip on hearty onion soup, or even indulge in a rich chocolate beet cake!
Are your little ones too young to cook? Get them familiar with their berries and numbers with the delightful The Very Berry Counting Book by Jerry Pallotta. This book offers an opportunity for hands-on learning! Make counting tasty and fun by counting out a berry plate for you and your young one. The colorful and vibrant illustrations by Joy Newton make identifying berries easy. Try matching the pages to your plate of berries for a fun, interactive story time. For more titles by Jerry Pallotta, check out our library catalog.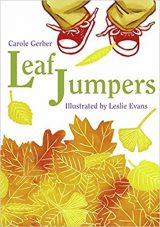 Take story time outdoors with Leaf Jumpers by Carole Gerber. Though this book has autumn colors bursting from the pages and narratives that describe the crisp coolness of the season, it can easily be enjoyed all year round. Use the simple descriptions and the wonderful illustrations by Leslie Evans to help you identify leaves as you read. Practice spotting everything from ginkgoes to sycamores. Consider collecting leaves with your young reader and practice identifying them in any season.
While you're out, introduce young readers to common birds they might see on their outing. Baby's First Book of Birds and Colors by Phyllis Limbacher Tildes is a wonderful way to cultivate a passion for birding at an early age. Each page features large text, bright colors, and bird and plant common names. The illustrations are bold and detailed making it easily for the youngest of birders to spot birds in their natural habitat.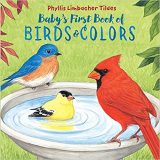 For more comfortable readers, consider reading the thought-provoking A Warmer World: From Polar Bears to Butterflies, How Climate Change Affects Wildlife by Caroline Arnold, illustrations by Jamie Hogan. Discover how a warmer world is changing our ecosystems. Learn about the devastating effects the changing climates have on the flora and fauna all around us. Use the newly acquired information to express the ways you can help create a healthier environment for a safer and more hopeful future.
All titles mentioned in this post are available for check-out to library cardholders. Don't have a library card? Stop by the library with your NYBG ID and we'll sign you up!