The Landscapes of Anne of Green Gables
Posted in From the Library on March 27 2018, by Esther Jackson
Esther Jackson is the Public Services Librarian at NYBG's LuEsther T. Mertz Library where she manages Reference and Circulation services and oversees the Plant Information Office. She spends much of her time assisting researchers, providing instruction related to library resources, and collaborating with NYBG staff on various projects related to Garden initiatives and events.
---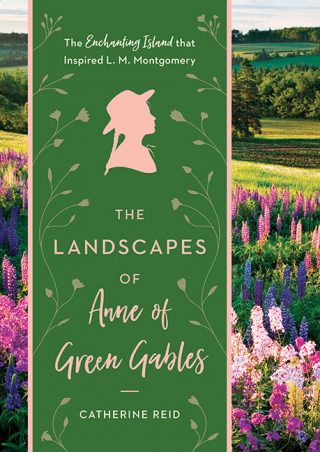 Anne Shirley, protagonist of Anne of Green Gables, has been a beloved literary favorite since the book was first published in 1908. In The Landscapes of Anne of Green Gables: the Enchanting Island that Inspired L. M. Montgomery, author Catherine Reid takes readers on a journey through Prince Edward Island (PEI), Canada, the home of both Anne and Montgomery. A creative writer by trade, Reid at times focuses on Anne and her story, and at other points turns attention to Montgomery and her life. In many ways, Montgomery's life was similar to Anne's, although Anne of Green Gables is a work of fiction. Still, both the author and the character were immersed in the landscapes of PEI, as Reid illustrates. The journey that The Landscapes of Anne of Green Gables takes readers on through the island, including both outdoor and indoor spaces, is reminiscent of Marta McDowell's works, such as her recent book The World of Laura Ingalls Wilder : The Frontier Landscapes That Inspired the Little House Books.
In Landscapes of Anne of Green Gables, noteworthy plants are detailed alongside historic photos and select archival documents, and the overall design of the work is quite compelling. The photographs, in particular, are very evocative. Ultimately, The Landscapes of Anne of Green Gables is a sweet book appropriate for those who wish to take a visual journey through PEI or learn more about a beloved childhood book.