Sustainable Landscapes from East to West
Posted in From the Library on April 24 2018, by Esther Jackson
Esther Jackson is the Public Services Librarian at NYBG's LuEsther T. Mertz Library where she manages Reference and Circulation services and oversees the Plant Information Office. She spends much of her time assisting researchers, providing instruction related to library resources, and collaborating with NYBG staff on various projects related to Garden initiatives and events.
---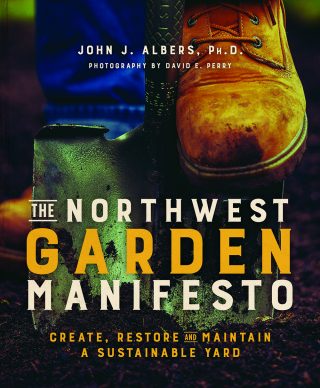 I have a soft spot for gardening books from the Northwest, and so although I live on the East Coast, The Northwest Garden Manifesto: Create, Restore, and Maintain a Sustainable Yard by John J. Albers, Ph.D. (photography by David E. Perry), for Mountaineers Books/Skipstone, is right up my alley. In Northwest, Albers has provided a book that is part instructional and part manifesto. The basics of garden (or "yard") design are addressed, but the focus is on ecology and sustainable land management. While not explicitly a permaculture guide, Northwest includes useful information about topics such as composting, solar energy, and wildlife habitats. Although the plant recommendations are most appropriate for the Northwest, gardeners throughout the United States will find Albers's book useful and informative. It is an especially appropriate book for someone who is considering becoming more hands-on with garden or yard care, and wants to understand how a person or community can affect positive ecological change.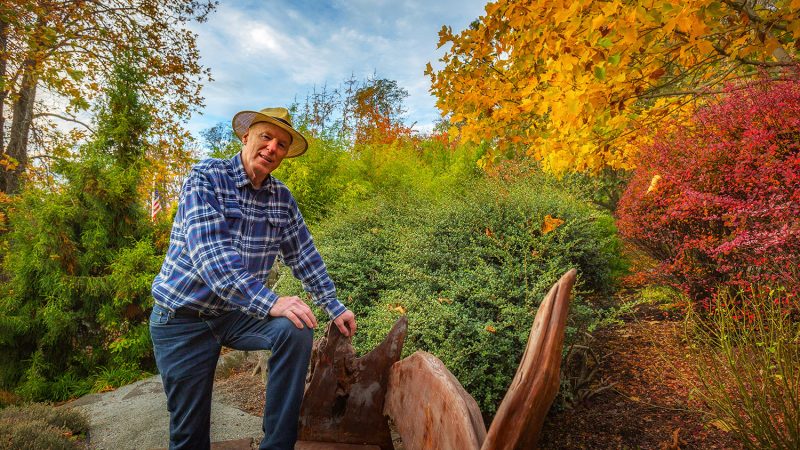 Looking closer to home is a new book from Charlesbridge. There are many wonderful books about trees and shrubs in the Eastern United States, so I was curious to find out what new information Essential Native Trees and Shrubs for the Eastern United States: The Guide to Creating a Sustainable Landscape by Tony Dove and Ginger Woolridge would bring to the table. The most unique information in the book is in the first 25 pages. The authors are clear about how they use terms related to sunlight requirements and tree size, which is useful for those who have not encountered this information before, or are perhaps uncertain about the exact meaning of "full sun" or "small tree." An emphasis is placed on using native species when possible.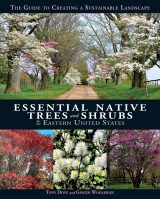 Following this detailed introduction, the authors provide lists of trees and shrubs organized by desired landscape traits including but not limited to salt tolerance, wind tolerance, deer resistance, and more. The lists are organized as tables with each attribute receiving a letter. The plant profiles themselves include good information, but the selection tables are where the book stands out. For example, salt tolerant plants are in table "A." Each row on a table includes the species name, the page of the book that includes a detailed plant profile, and a list of all categories that apply to the species. Many plants on the "A" table also have other desirable traits, and the table structure allows gardeners to identify the traits that are most important for their garden or property, and make selections accordingly. For gardeners or homeowners who need to select a tree or shrub, Essential Native Trees and Shrubs is a good place to start.