Art and Gardens in Children's Books
Posted in From the Library on May 15 2018, by Samantha D'Acunto
Samantha D'Acunto is the Reference Librarian at The New York Botanical Garden's LuEsther T. Mertz Library.
---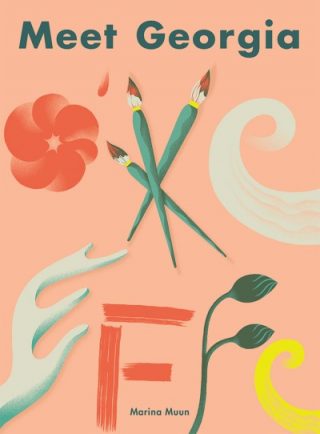 With the new Georgia O'Keeffe: Visions of Hawai'i exhibition opening May 19, the LuEsther T. Mertz Library thought it would be fun to break out some of our existing titles and introduce some new titles that explore art, artists, and plants.
New to our collection is Meet Georgia. Author Marina Muun explores the life and works of American artist Georgia O'Keeffe in an activity book. The book invites readers to travel from New York to New Mexico with Georgia, all the while learning about the art that was inspired by the landscapes she visited. Readers are prompted to get creative with various activities. Fill out skyscrapers in the New York City skyline, illustrate the sound of music, and paint the colors of a New Mexico sunset.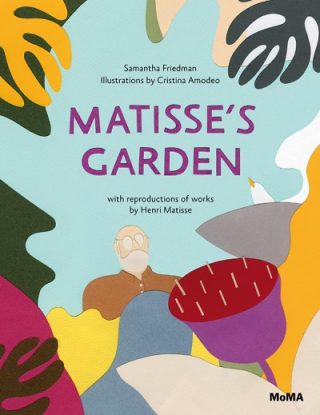 Meet Georgia is a fun introduction to the great American artist and pairs perfectly with our upcoming exhibit! Existing titles in our circulating children's collection that feature O'Keeffe and her works are Georgia in Hawaii: When Georgia O'Keeffe Painted What She Pleased by Amy Novesky, illustrated by Yuyi Morales; and Through Georgia's Eyes by Rachel Rodríguez, illustrated by Julie Paschkis.
Another artist making a debut at the library is Henri Matisse in Matisse's Garden by Samantha Friedman, illustrated by Cristina Amodeo. Matisse's Garden uncovers the joys of creating a garden out of shapes and cutouts. The story explores the creation process of eight famous cutouts that exhibit bold contrasting colors and simple shapes that transform into scenes for all to enjoy. Matisse's Garden is a colorful and simple way to introduce young readers to his art. Encourage readers to find inspiration from Matisse's work and create cutouts of their own. An existing title similar to Matisse's Garden is a library favorite, Fantastic Jungles of Henri Rousseau by Michelle Markel, illustrated by Amanda Hall.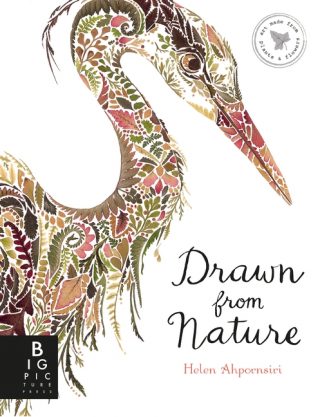 The new nonfiction title Drawn from Nature by Helen Ahpornsiri is truly a work of art! Ahpornsiri uses pressed plants to create beautiful collages that celebrate the flora and fauna of all four seasons. Discover the birds of spring, the crickets of summer, the golden leaves of autumn, and the berries of winter. The informative nonfiction narrative is paired perfectly with the whimsical images, allowing readers to learn and enjoy the wonders of each season. Drawn from Nature is a unique publication that is certain to delight all ages and cultivate creative thoughts.
All titles mentioned above are available in the Library. Are you a Member? Be sure to sign up for a library card and bring circulating titles home with you!