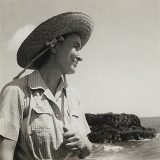 O'Keeffe's Time in Hawai'i
O'Keeffe's time in Hawai'i, and the work that was produced there, is less well known than her iconic New Mexico scenes, and it is not a place with which she is often associated. However, close study of the work and her correspondence during her trip reveals a deep appreciation for the beauty of the Islands and a fascination with the landscape she encountered.
This engagement with a new place—and use of her familiar compositional techniques—shows extraordinary continuity with the rest of her large body of work. O'Keeffe's visit to Hawai'i is representative of the significance of the remote U.S. territory in the American consciousness as tourism boomed and Hawai'i approached statehood. While O'Keeffe's correspondence from this period reflects the perspective of a visitor who was steeped in popular perceptions of the Islands as an idealized tropical paradise, her paintings masterfully depict the Islands' unique natural settings and serve as a compelling starting point to examine the transformation of the Hawaiian landscape through human and cultural influences.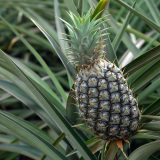 Hawai'i in the Enid A. Haupt Conservatory
The Enid A. Haupt Conservatory will showcase the remarkable beauty and richness of Hawai'i's wild and cultivated flora. Featuring plantings designed by Francisca Coelho and set pieces designed by Tony Award-winning designer Scott Pask, the exhibition will also introduce visitors to the profound importance of plants in Hawaiian culture and growing concerns about threats to native Hawaiian plants.
Long borders of colorful tropical garden plants such as those Georgia O'Keeffe encountered and painted while in Hawai'i will include ti plant, frangipani, bougainvillea, heliconia, hibiscus, bird-of-paradise, ginger, and many more tropical favorites. Beyond the borders, planting beds arranged around an open-sided thatched-roof pavilion inspired by the traditional Hawaiian hale will tell the story of canoe plants—useful plants brought to the Islands 1,000 years ago by Polynesian settlers. Vignettes featuring native Hawaiian plants will teach visitors about modern efforts to preserve Hawai'i's imperiled flora.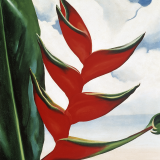 Georgia O'Keeffe's Works in the LuEsther T. Mertz Library Art Gallery
O'Keeffe's works depicting Hawaiian subjects garnered critical and popular attention when they were exhibited at Alfred Stieglitz's (1864–1946) An American Place gallery in 1940.
The works in this grouping, not seen together in New York since their 1940 debut, were all created in 1939 and include Heliconia, Crab's Claw Ginger [plant depicted is actually a "lobster claw" heliconia] and Pineapple Bud (both of which were used in the Hawaiian Pineapple Company's advertisements and which are held today in private collections); Hibiscus with Plumeria (loaned by the Smithsonian American Art Museum); and a series of landscape paintings depicting Maui's interior 'Īao Valley and lava-studded shorelines (loaned by the Honolulu Museum of Art).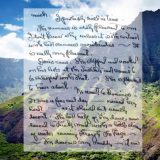 More Art & Nature
Immerse yourself in the story of O'Keeffe's journey to and time spent in Hawai'i through an exhibition in the Ross Gallery as well as an original short film. Elsewhere poetry, contemporary art, and a look at NYBG's plant research in Hawai'i showcase the Islands' influence in and contributions to art, culture, and science.
Inside Look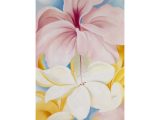 Georgia O'Keeffe, Hibiscus with Plumeria, 1939, Oil on canvas, 40 x 30 in., Smithsonian American Art Museum, Gift of Sam Rose and Julie Walters, 2004.30.6 © 2018 Georgia O'Keeffe Museum / Artists Rights Society (ARS), New York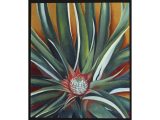 Georgia O'Keeffe, Pineapple Bud, 1939, Oil on canvas, 19 x 16 in., Private collection © 2018 Georgia O'Keeffe Museum / Artists Rights Society (ARS), New York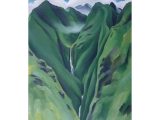 Georgia O'Keeffe, Waterfall, No. I, 'Iao Valley, Maui, 1939. Oil on canvas, 19-1/8 x 16 in., Memphis Brooks Museum of Art, Memphis, Tennessee, Gift of Art Today 76.7 © 2018 Georgia O'Keeffe Museum / Artists Rights Society (ARS), New York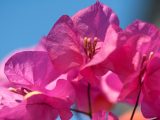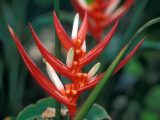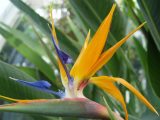 Sponsored by: