In the Great Dixter Kitchen
Posted in From the Library on May 1 2018, by Esther Jackson
Esther Jackson is the Public Services Librarian at NYBG's LuEsther T. Mertz Library where she manages Reference and Circulation services and oversees the Plant Information Office. She spends much of her time assisting researchers, providing instruction related to library resources, and collaborating with NYBG staff on various projects related to Garden initiatives and events.
---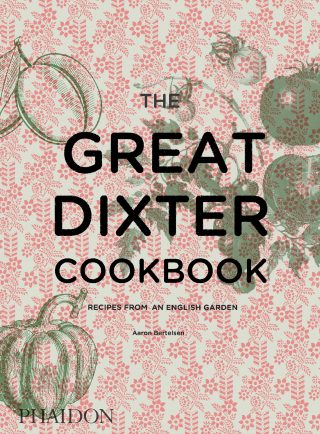 Great Dixter is known for its bountiful and beautiful vegetable garden. The garden has been the subject of a blog by gardener Aaron Bertelsen since 2013, and now it is the centerpiece of The Great Dixter Cookbook: Recipes from an English Garden by Bertelsen with photographs by Andrew Montgomery for Phaidon. On gardening and cooking, the author writes: "Both cooking and gardening require a willingness to learn from experience and to adapt what you are doing … both cooking and gardening offer tremendous scope for creativity … as with everything at Great Dixter, neither the vegetable garden nor the kitchen ever stands still."
Part cookbook and part gardening book, The Great Dixter Cookbook is filled with beautiful photographs of food, plants, and gardening. Approximately 70 pages address gardening topics while 136 pages are devoted to recipes. Gardening sections include chapters on growing fruits and vegetables as well as a garden diary with suggested garden chores for each of the four seasons. The recipes section includes breakfast, soups, mains, salads and side dishes, biscuits, cakes and desserts, preserves, and basic recipes for foods like stock and pastries.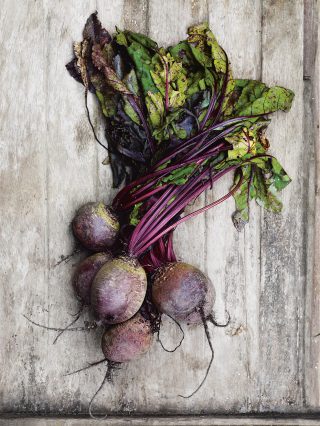 Each recipe includes an ingredient list, instructions about preparation, and a photograph of the dish. The ingredients would be easy to find in most grocery stores, and the preparation for many dishes is relatively simple. The recipes are designed to allow the flavor of the vegetables and other ingredients to shine and not to get lost under too many spices or condiments.
Readers will find that it is difficult to decide which recipe to prepare first; in the Library we plan to start our culinary adventure with the Mint & Pea Soup and the Leek & Stilton Tart. Bertelsen writes, "I hope you will be inspired by [the recipes] rather than following them to the letter. Like becoming a good gardener, becoming a good cook is about developing your own taste and style. Trust your instincts and do what feels right. This will ensure that you produce food that tastes good, and that, of course, is the ultimate aim."