The Secret Life of Flies
Posted in From the Library on July 5 2018, by Esther Jackson
Esther Jackson is the Public Services Librarian at NYBG's LuEsther T. Mertz Library where she manages Reference and Circulation services and oversees the Plant Information Office. She spends much of her time assisting researchers, providing instruction related to library resources, and collaborating with NYBG staff on various projects related to Garden initiatives and events.
---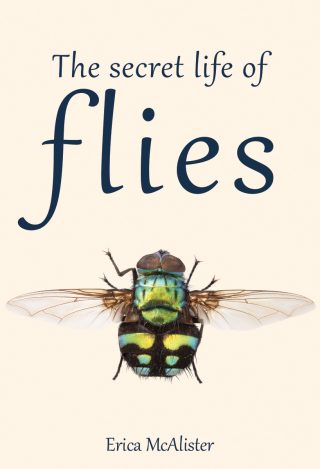 The Secret Life of Flies by Dr. Erica McAlister for Firefly books is fun. It's a little gross, very entertaining, and all about that insect that so many of us love to hate—the fly! McAlister, a Senior Curator at the Natural History Museum in the United Kingdom, uses her book's 248 pages to champion these "amazing, exotic and important" creatures. It's no small feat for an experienced researcher to write in a way that is accessible to a non-scientific audience, and McAlister accomplishes this. When reading her words, one almost feels as if she's engaging the reader in a conversation, beckoning them closer to look at a maggot that showed up in a most unusual place or at a parasitic fly that prefers the company of frogs.
The Secret Life of Flies is appropriate for anyone who wants to learn a bit more about these creatures, including younger and older readers who enjoy the sometimes gross and amusing ins and outs of biological study. It's easy to picture a biology student, an outdoorsy ten-year-old, and an enthusiastic field biologist exclaiming with glee when finding out exactly where that mystery maggot came from. The Secret Life of Flies offers a wonderful window into a world that many of us take for granted and educates readers about an important group of creatures in our natural world.