Look Around You
Posted in From the Library on November 1 2018, by Esther Jackson
Esther Jackson is the Public Services Librarian at NYBG's LuEsther T. Mertz Library where she manages Reference and Circulation services and oversees the Plant Information Office. She spends much of her time assisting researchers, providing instruction related to library resources, and collaborating with NYBG staff on various projects related to Garden initiatives and events.
---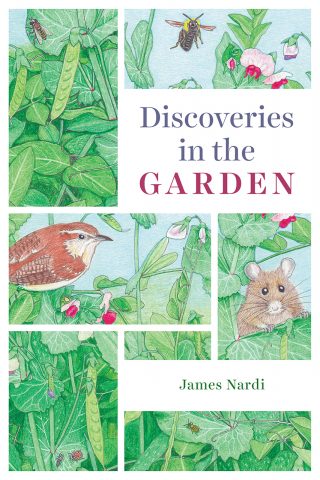 These three books from the Mertz Library help readers discover new details about the world around them. From gaining a new perspective on a garden plant to delving into the world of microorganisms, two authors help readers to experience the natural world in new and interesting ways.
Discoveries in the Garden (2018) by James Nardi is a simple and accessible introduction to botany using a garden as the catalyst for topics related to plant structure and physiology. Nardi, a skilled natural illustrator, Research Scientist in the Department of Entomology at the University of Illinois at Urbana-Champaign, and author of the acclaimed Life in the Soil: A Guide for Naturalists and Gardeners (2007), writes in a clear manner that is appropriate for readers new to the topic of botany. Discoveries in the Garden is at times reminiscent of Brian Capon's Botany for Gardeners, although it contains more figures and is a bit more simplified in sections. It offers a great compliment to Botany for Gardeners by way of its figures, making it appropriate for students as well as teachers who are doing lesson-planning related to introductory botany. In general, Discoveries in the Garden is a nice addition to the literature of books that are beginner-friendly and well-designed. It is appropriate for adult learners and well as more advanced young readers.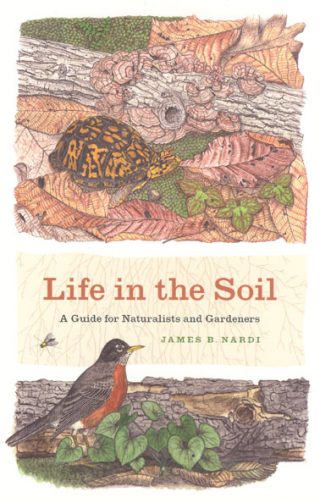 For readers who have not yet had the chance to enjoy Nardi's Life in the Soil: A Guide for Naturalists and Gardeners, this is a book that is well-worth a look. Especially interesting for budding naturalists and gardeners who are interested in learning more about the "community of creatures living in the dirt," Life in the Soil is replete with phenomenal illustrations and fascinating details about the organisms and relationships contained in and on soil. For readers (such as the author of this book review), who suffer from "animal blindness," i.e., being so obsessed with looking at plants, that animals are ignored, Life in the Soil offers some lovely introductions to life outside of the Plant Kingdom that all nature-enthusiasts can enjoy. It's a nice book to buy for oneself, and would also make a very nice gift for a child or adult who is keen to learn more about nature.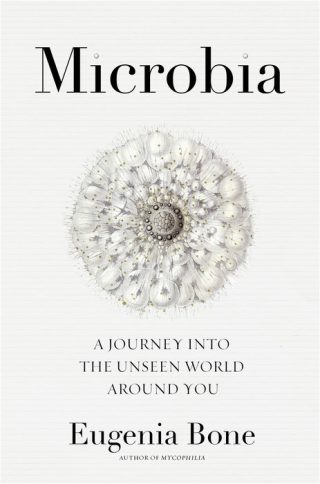 Keeping in the theme of "life forms other than plants," Microbia: A Journey Into the Unseen World Around You (2018) is a new memoir by Eugenia Bone, author of Mycophilia (2011). Bone, a food and popular science writer, was also the President of the New York Mycological Society at the time of Microbia's writing. Bone's Mycophilia was a very charming book, and Microbia, while very well-written, doesn't quite capture that charm. A telling of Bone's return to secondary education to study science at the age of 55, the book will resound in many ways with others who have pursued higher education after being outside of the academy for any length of time. As the title suggests, the work also includes popular science writing about microorganisms; the passages are written with care and detail, and are easy and enjoyable to consume.