Getting Started with Trees & Gardens
Posted in From the Library on January 24 2019, by Esther Jackson
Esther Jackson is the Public Services Librarian at NYBG's LuEsther T. Mertz Library where she manages Reference and Circulation services and oversees the Plant Information Office. She spends much of her time assisting researchers, providing instruction related to library resources, and collaborating with NYBG staff on various projects related to Garden initiatives and events.
---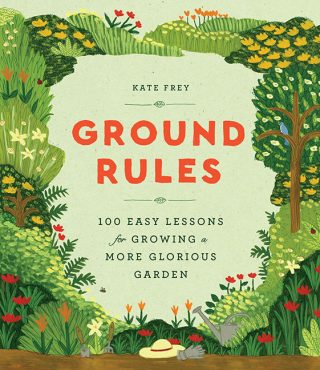 Ground Rules: 100 Easy Lessons for Growing a More Glorious Garden is a new title from Kate Frey for Timber Press. Frey, who is a consultant, educator, designer, and freelance writer specializing in sustainable gardens and small farms that encourage biodiversity, has distilled her years of gardening experience into 100 short and sweet points aspiring gardeners. I was a big fan of Frey's 2016 The Bee-Friendly Garden, but Ground Rules, although a pretty book, lacks real substance. Although the 100 lessons are divided into sections, there is no table of contents, making readers wonder at the attempt at structure. On a positive note, I did enjoy the lessons about soil—perhaps this topic might be a future one for Frey to explore in more detail. All in all, a charming coffee table book, and a font of useful tips, perhaps just what a novice gardener is looking for in order to take the plunge and start a garden.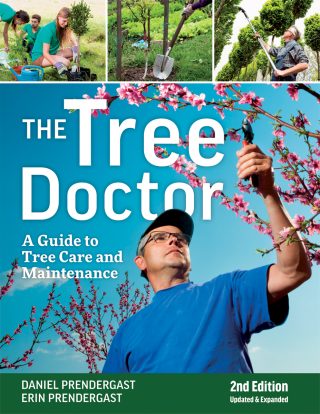 The Tree Doctor: A Guide to Tree Care and Maintenance (2017) by Daniel Prendergast (arborist for the City of Mississauga) and Erin Prendergast (chief of staff at the Art Gallery of Ontario), provides tree owners with a short and sweet manual about trees. Daniel Prendergast has been a practicing arborist for 20 years and is a certified member of the International Society of Arboriculture. Although the authors live and work in Southern Ontario, many of the concepts covered are applicable to a wider audience.
Written from the perspective of an arborist, the text shines in terms of information about tree care and maintenance, including information about tree identification, tips regarding what makes a good city tree, proper planting and pruning techniques, and how to get the most value from one's trees. However, this work is not the greatest resource in terms of selecting a tree. Botanical names are omitted entirely and several known invasive/problematic species are recommended for planting. This is especially puzzling as the book includes a section devoted to problem herbaceous invasives.
All in all, The Tree Doctor is a handy reference for readers new to tree care who aren't looking for advice on what trees to plant.