Cool the Climate during International Compost Awareness Week
Posted in Programs and Events on May 7 2019, by Matt Newman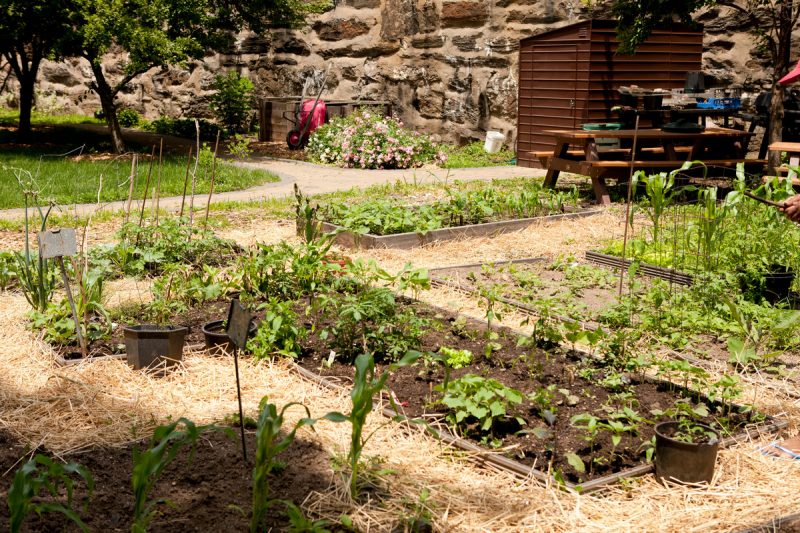 If you've never thought of taking up composting before, or you simply never thought it was possible while living in a New York City apartment, the NYC Compost Project hosted by NYBG is here to help.

International Compost Awareness Week (ICAW) is a celebration of the long-term benefits of organics recycling. The practice not only helps to improve or maintain high quality soil, which leads to healthier plants, but it can help reduce the need for fertilizer and pesticides, improve water quality, and—as this year's "Cool the Climate" theme points out—can even return carbon to the soil when plants that capture it are properly composted. And you don't even need a big compost tumbler or a backyard to contribute.
We offer handy guides for both indoor and outdoor processing if you're planning to compost at home, and the NYC Compost Project offers plenty of other events and resources to get you going, including opportunities to help out at local community garden composting sites. For those who'd rather jump right into the gardening, NYC offers free compost giveaway events throughout the year, and we can show you how to use it. NYC's Organics Collection program is also rolling out in certain neighborhoods across the city, so head through to see if yours is included, suggest a neighborhood to become part of the program, or find neighborhood food scraps collection sites at public locations and events within easy reach.
Happy composting!