Herbalism in the Garden
Posted in From the Library on June 14 2019, by Esther Jackson
Esther Jackson is the Public Services Librarian at NYBG's LuEsther T. Mertz Library where she manages Reference and Circulation services and oversees the Plant Information Office. She spends much of her time assisting researchers, providing instruction related to library resources, and collaborating with NYBG staff on various projects related to Garden initiatives and events.
---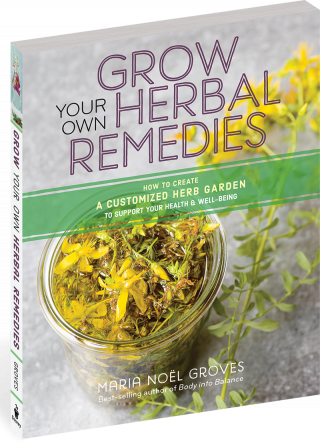 Four titles from Workman Publishing bring herbalism to the home and help readers develop and save botanical recipes and techniques.
Grow Your Own Herbal Remedies: How to Create a Customized Herb Garden to Support Your Health & Well-Being (2019) is the second book from Maria Noël Grove, author of Body into Balance. Grove is a Registered Herbalist and a Professional Member of the American Herbalists Guild.
Those who have read my past reviews will not be surprised to hear that I suggest readers do heavy independent research before ingesting any of the plants that Grove features. Thankfully, Grove also encourages readers to take this step. The book is broken into three sections: Skills for Making Medicine, Remedy Gardens, and Healing Garden Herbs. I found the first section to be extremely interesting, as Grove details many ways in which plants can be prepared and preserved for the home. Beyond having an application for herbalism, these methods would be interesting to home cooks and food preservers. The second section details which plants should be used to treat which ailments, according to Grove, and the final section includes herb profiles.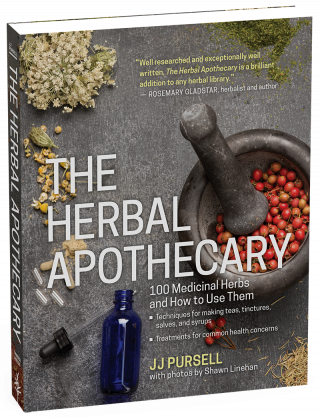 Overall, Grow Your Own Herbal Remedies is an interesting and well-executed work from an author who has considerable experience in the field of herbalism. Grow Your Own Herbal Remedies is a good place to start when considering alternative medicines and treatments, however readers should always employ a heavy dose of skepticism and research when exploring this subject. For readers just getting into the area of herbalism, this book offers a good starting point and ideas for how to make home concoctions (oils, tinctures, etc.), with well-known food plants and herbs as well as less common weeds and foraged materials.
Author J.J. Pursell brought readers The Herbal Apothecary: 100 Medicinal Herbs and How to Use Them in 2015. In 2019, Pursell followed up with Master Recipes from the Herbal Apothecary: 375 Tinctures, Salves, Teas, Capsules, Oils and Washes for Whole Body Health and Wellness. Pursell is a board-certified naturopathic physician and licensed acupuncturist who has worked with medicinal herbs for more than 20 years. Master Recipes is a fairly straightforward work that includes general introductory information about how to prepare different mixtures (tinctures, salves, etc.), followed by recipes based on particular areas of health, such as "emotional support" and "herbs for elders." While Herbal Apothecary included mention of a few plants that are arguably a little dangerous to suggest readers experiment with (for example, Daucus carota, or Queen Anne's lace, which has a highly-poisonous look-alike relative that Pursell does not mention—Conium maculatum, also known as poison hemlock. Yes, that poison hemlock), Master Recipes mostly sticks to more common European weeds and North American plants. As always, readers are cautioned to do their research beyond the book in front of them, and not take the safety of foraging or eating wild-harvested plants for granted. Pursell is also the author of The Woman's Herbal Apothecary: 200 Natural Remedies for Healing, Hormone Balance, Beauty and Longevity, and Creating Calm (2018). Herbal Apothecary includes a number of her recipes for female and male health.
Finally, for readers to keep track of their home remedies, another new publication, The Herbal Recipe Keeper: My Collection of Healing Plant Remedies and Essential Oil Blends, provides readers a journal in which to record their botanical recipes. This is a pretty book that might make a nice gift, but it doesn't inherently provide any additional value in terms of tracking herbal recipes. The book is styled with herbal arrangements by Françoise Weeks, which is its main visual appeal and selling-point.