Posted in What's Beautiful Now on May 8 2017, by Matt Newman
When the daffodils have faded and the cherry blossoms are snoozing for the season, you can always count on the Azalea Garden to bring the next big pop to our 250 acres. And that's exactly what this week is about. As of right now, the azaleas are at about 90% of the way to peak bloom, and we expect this weekend—during our Mother's Day Weekend Garden Party—to see the height of color before they begin to fade.
With the flowers coming going at a rapid pace, you won't want to miss out!
Perennial of the Week: Trillium grandiflorum f. polymerum 'Flore Pleno', double large-flowered trillium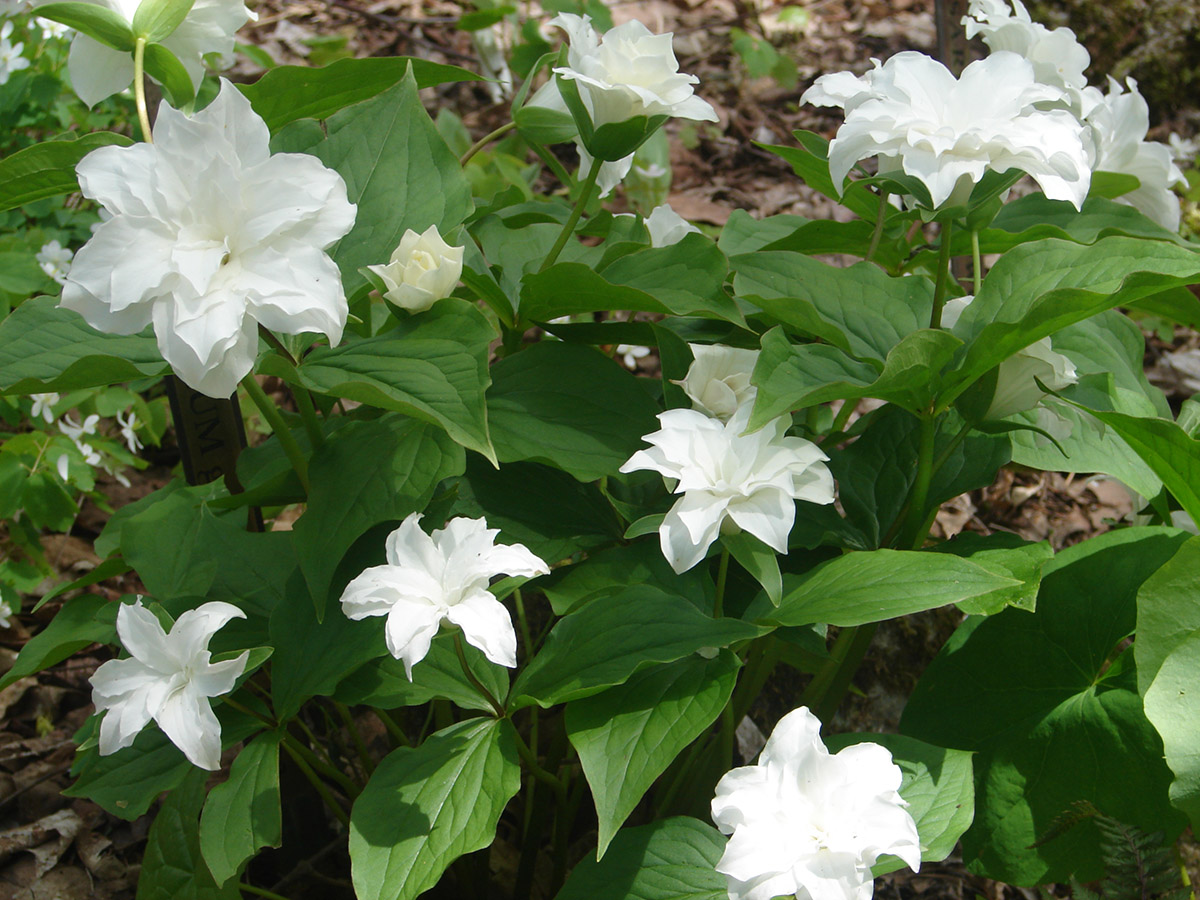 Picture 1 of 8
Trillium grandiflorum forma polymerum 'Flore Pleno' comes from a naturally occurring sport and has upright, bright-white, double flowers. This rhizomatous plant forms clumps at an excruciatingly slow pace, which is, perhaps, one of the reasons it is so highly coveted. If you find yourself meandering through the Native Plant Garden, don't forget to look down! You can find this beauty and other delightful trilliums sprinkled across the landscape.