The Remarkable Plants of a Pacific Island Nation
Posted in Books: Past and Present on February 26, 2016 by Stevenson Swanson
Stevenson Swanson is the Science Media Manager at The New York Botanical Garden.
---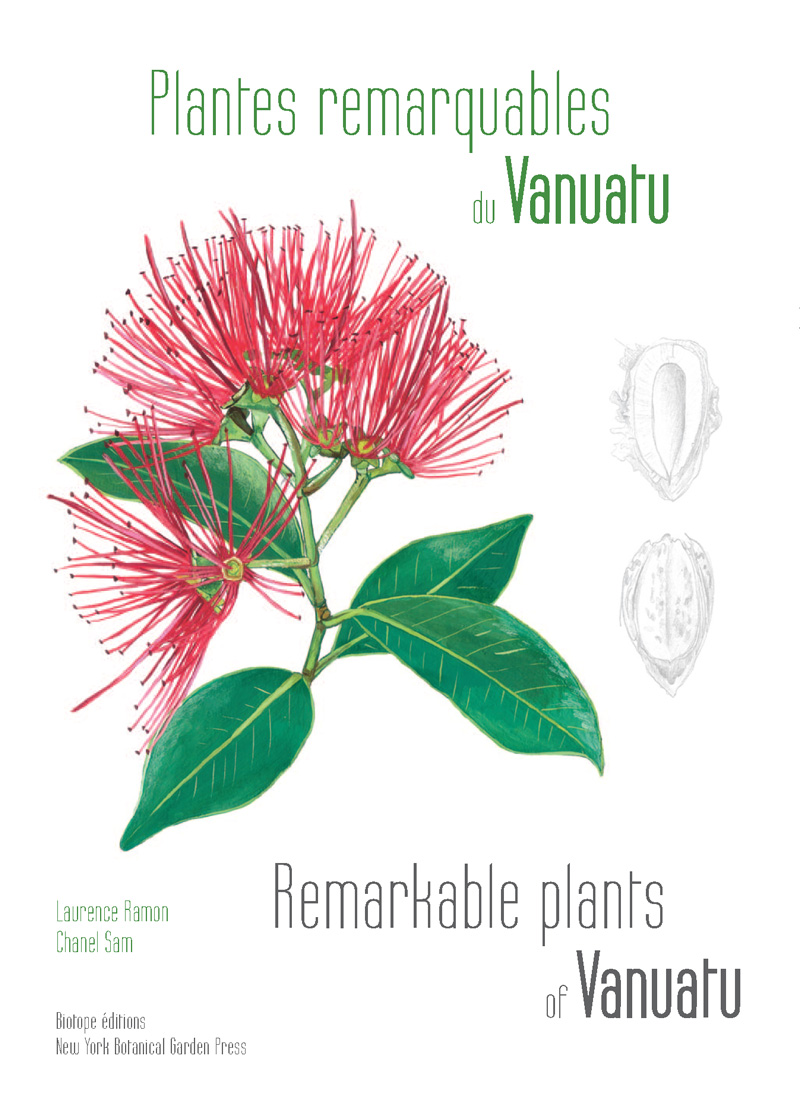 Vanuatu, an island nation in the South Pacific Ocean, lies at the crossroads of regional groups of islands with a rich and original assortment of plant life, including species from Australia and Asia that were brought to these volcanic islands by wind, marine currents, and animals.
Comprehensive, accessible information about many of Vanuatu's most noteworthy plant species is now available in one convenient volume, Remarkable Plants of Vanuatu, by Laurence Ramon and Chanel Sam, which is newly published by The New York Botanical Garden Press and Biotope, a French publisher. The text is in English and French.
Remarkable Plants of Vanuatu is intended to raise awareness of Vanuatu's plant diversity among the general public and aid conservation efforts in the country, whose residents are largely rural and depend on plants for food, firewood, timber, medicine, and handmade goods.

This reliance on plants and the store of knowledge that Vanuatu's residents have accumulated about how various plants can be used in everyday life is one aspect of an ongoing research project there by two Botanical Garden scientists. You can read more about their project here and here.
The 236 plants described in Remarkable Plants of Vanuatu have been included for their unusual qualities such as high abundance, distinctive features (for example, large fruit, beautiful flowers, or stinging hairs), or noteworthy properties (medicinal, ornamental, or other uses). Some rarer and less commonly encountered species are included because of their vulnerable conservation status or because they are found nowhere other than Vanuatu.
All species are illustrated with beautiful color drawings that allow for easy identification, and the accompanying text provides additional identifying characteristics. Descriptive notes are supplemented with information about the uses of various plant species and their global distribution.
You can learn more about Remarkable Plants of Vanuatu and order the book here.