Posted in Environment on December 15, 2017 by Jessica Arcate Schuler
Jessica A. Schuler is Director of the Thain Family Forest at The New York Botanical Garden.
---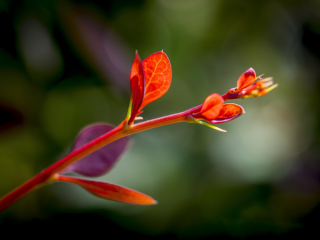 The tone surrounding the term "invasive species" is most frequently negative. That's understandable, considering that invasive species—exotic species that cause harm to the ecosystem they are occupying—are one of the top three threats to biodiversity worldwide, along with climate change and habitat destruction. On Friday, November 3, 2017, NYBG and the Lower Hudson Partnership for Regional Invasive Species Management (PRISM) co-presented Invasive Species Summit: Restoration and Long-term Management, which brought a positive note of restoration to the invasive species discussion (visit the NYBG YouTube Channel for a recording of the full program).
This all-day program started with Paddy Woodworth, award-winning Irish journalist and author of "Our Once and Future Planet", who introduced the subject of ecological restoration—the process of assisting in the recovery of an ecosystem that has been degraded, damaged, or destroyed—and showcased the example of Working for Water, a large-scale, South African program that has been managing invasive plants since 1995. As a writer, Paddy brings a unique perspective to the topic, warning that the negative words used with conservation are concerning. Ecological restoration provides a positive perspective and an outlet of tangible action items in which everyone can participate, from their own backyards to following the Society for Ecological Restoration International Standards in larger-scale restoration projects.