Posted in From the Library on April 25 2012, by Matt Newman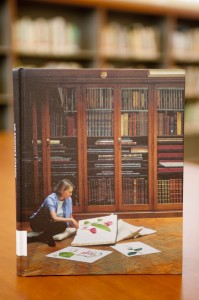 Not many can recall the Liverpool Botanic Gardens. Though its glasshouse and extensive collection of orchids saw thousands of visitors pass through in the early decades of their existence, the middle years of the twentieth century were not kind. After over a century of high regard, the 1930s and '40s brought the second World War, along with an errant German bomb that destroyed much of the botanic glasshouse and its contents. A decade-long effort to rebuild the architecture on a post-war budget proved shoddy, and within 15 years the replacement structure had fallen into disrepair. By the rapid decline of the 1970s, the glasshouse's rotting wooden framework and broken glass panes had become emblematic of Liverpool's floundering economy.
The Gardens closed without ceremony in 1984. With an unresolved labor dispute muddying the ground between the city council and the botanical workforce, Liverpool's decision to shutter the space was labeled an act of political spite. What remained of the LBG's extensive plant collection–now orphaned–was moved off-grounds. And, to some, the untold beauty and presence of a world-renowned paradise of exotic plants was lost to time.