Posted in Science on December 31 2012, by Matt Newman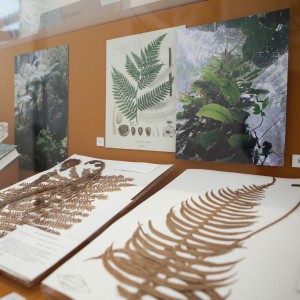 Want to map the evolutionary path of a plant species? Chances are good that you'll find yourself thumbing through the stacks in an herbarium sooner or later. Here at the NYBG, the Steere Herbarium maintains a growing collection of over seven million specimens, each one meticulously studied, notated, and cataloged for reference. But botanical science of this tier is first and foremost a visual affair, relying on naked-eye examinations and scanning electron microscopes to untangle origins, relations, and the timeline of a given plant's life on earth–where it's been, and where it will be in the future. Needless to say, the effort can be tedious. But thankfully, the speedy march of technology is closing the gap, promising a fresh range of tools for identifying species new and old.
Among them, genomics leads the charge.
Jenn Cable of the New York Genome Center points all eyes toward James Beck, a botanist out of Wichita, Kansas, with a keen understanding of the future of the science. Using cutting edge genetic analysis, he's now working with Steere Herbarium specialists to look beyond the microscope and into the very DNA of the specimens we keep, turning long-shelved specimens (some centuries old) into treasure troves of evolutionary information.