From Place, to Ponds, to Planting
Posted in From the Library on October 26 2018, by Esther Jackson
Esther Jackson is the Public Services Librarian at NYBG's LuEsther T. Mertz Library where she manages Reference and Circulation services and oversees the Plant Information Office. She spends much of her time assisting researchers, providing instruction related to library resources, and collaborating with NYBG staff on various projects related to Garden initiatives and events.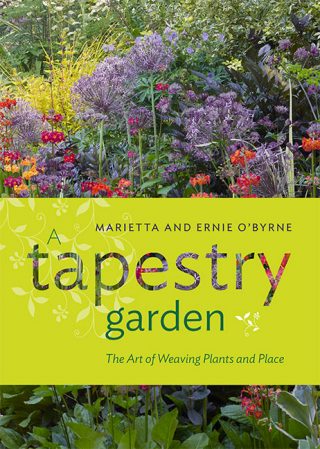 Three new books in the Mertz Library show readers the breadth of possibilities available to the home gardener, from place, to ponds, to planting.
A Tapestry Garden: The Art of Weaving Plants and Place (2018) by Marietta and Ernie O'Byrne (co-owners of Northwest Garden Nursery in Eugene, Oregon) is a lovely collection of photographs and plant recommendations. Eye candy for those who are in search of new planting ideas, Tapestry Garden radiates with the authors' love of plants as their personal stories which accompany the featured flora. The authors offer a palette of plants both native to the Pacific Northwest and from other regions of the world, with an emphasis on cultivated varieties. An eclectic, sometimes stream-of-consciousness narrative is a departure from more structured "how-to" gardening books, and invites readers to engage with the authors' gardening philosophy and favorite plants.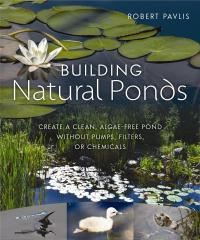 In Building Natural Ponds: Create a Clean, Algae-Free Pond without Pumps, Filters, or Chemicals (2017), author Robert Pavlis (Master Gardener, owner of Aspen Grove Gardens, and author of Garden Myths, GardenMyths.com, and GardenFundamentals.com) guides readers through creating and maintaining low-cost, low-hassle wetland ecosystems. Touted as the first step-by-step guide to designing and building natural ponds that use no pumps, filters, chemicals, or electricity, and mimic native ponds in both aesthetics and functionality, Building Natural Ponds offers practical, thoughtful advice about developing an ecosystem as well as working with the existing ecosystem on a property. In many cases, the solution offered for pond maintenance is to do less. For example, not cleaning "slime" from a pond allows for beneficial microbes, including bacteria, to thrive, and these microbes do the work of a filtering system.
In addition to chapters that readers would expect, such as design, planning, building, and maintenance, Pavlis also touches on the selection and care of both plants (mostly native) and fish, and includes a section on the building of larger ponds—a topic of interest for those with larger properties or even commercial businesses looking for more eco-friendly landscaping solutions. For readers who are interested in adding water features to their properties and for readers who are interested in learning more about natural water feature design, Building Natural Ponds is a great place to start.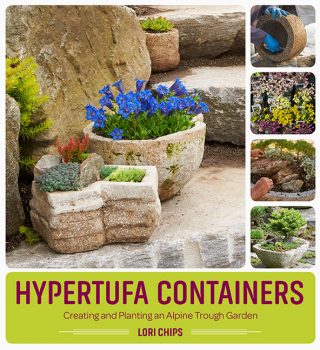 Finally, Hypertufa Containers: Creating and Planting an Alpine Trough Garden (2018) by Lori Chips for Timber Press introduces readers to these rustic, versatile containers, and encourages home gardeners to try their hands at making their very own. Chips, alpine manager at Oliver Nurseries and graduate of the NYBG School of Professional Horticulture, opens her book with a scene that will make many Plant Talk readers smile—in the Rock Garden with Jimmy Martucci, the senior rock gardener who taught her how to make hypertufa containers. Hypertufa containers, also known as troughs, are built inside of a mold or outside of a sand mold and constructed with a mix of cement, perlite, peat, and water. They are popular for alpine plantings, and simple and affordable to make at home. Chips takes readers through the mechanics and art of trough-making, as well as appropriate soil, plants, placement, ornament, and planning styles. The featured containers and plantings are beautiful, inspired, and whimsical. Hypertufa Containers is a beautiful book to browse, and also a handy reference book for those who like to build as well as plant in the garden.